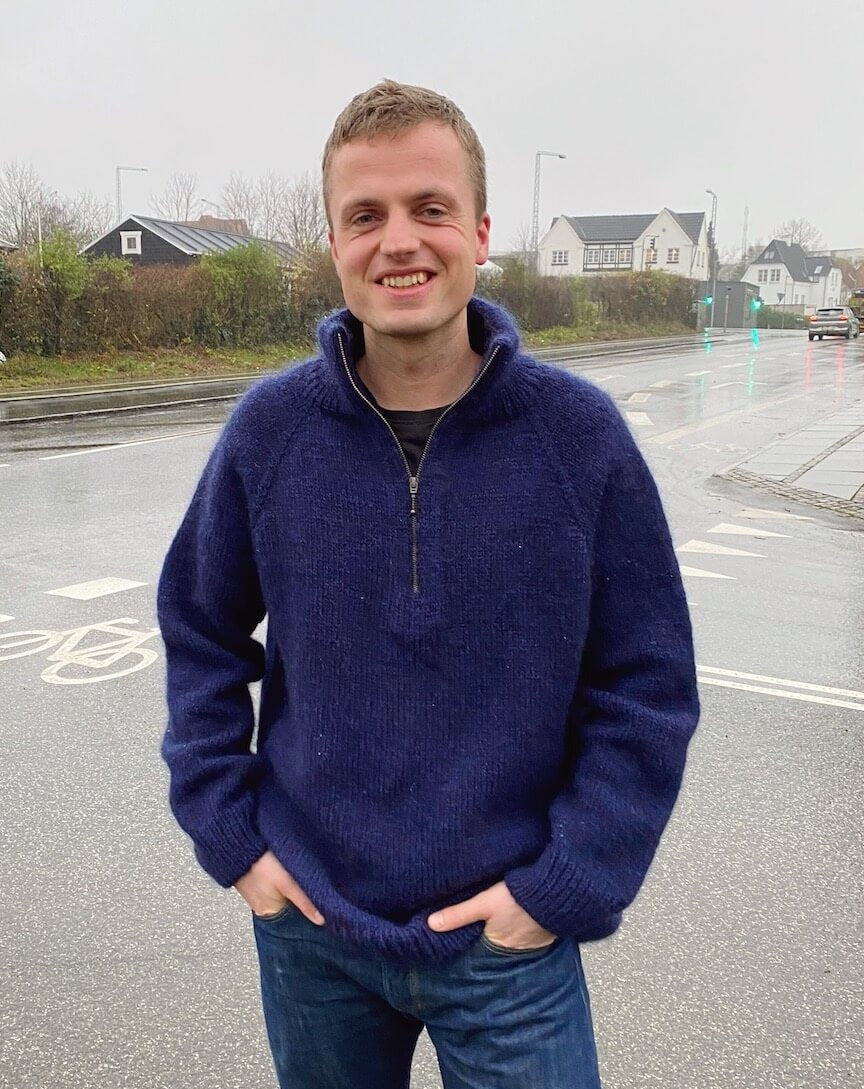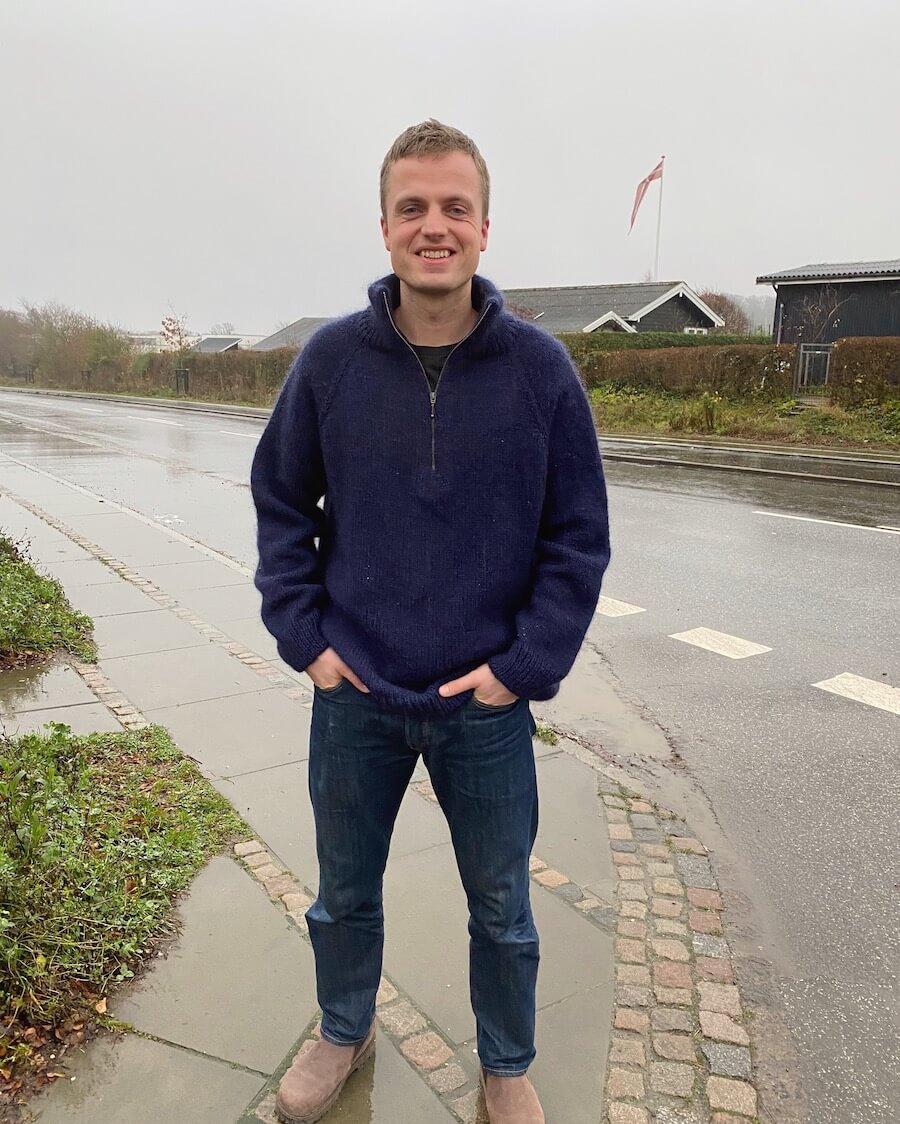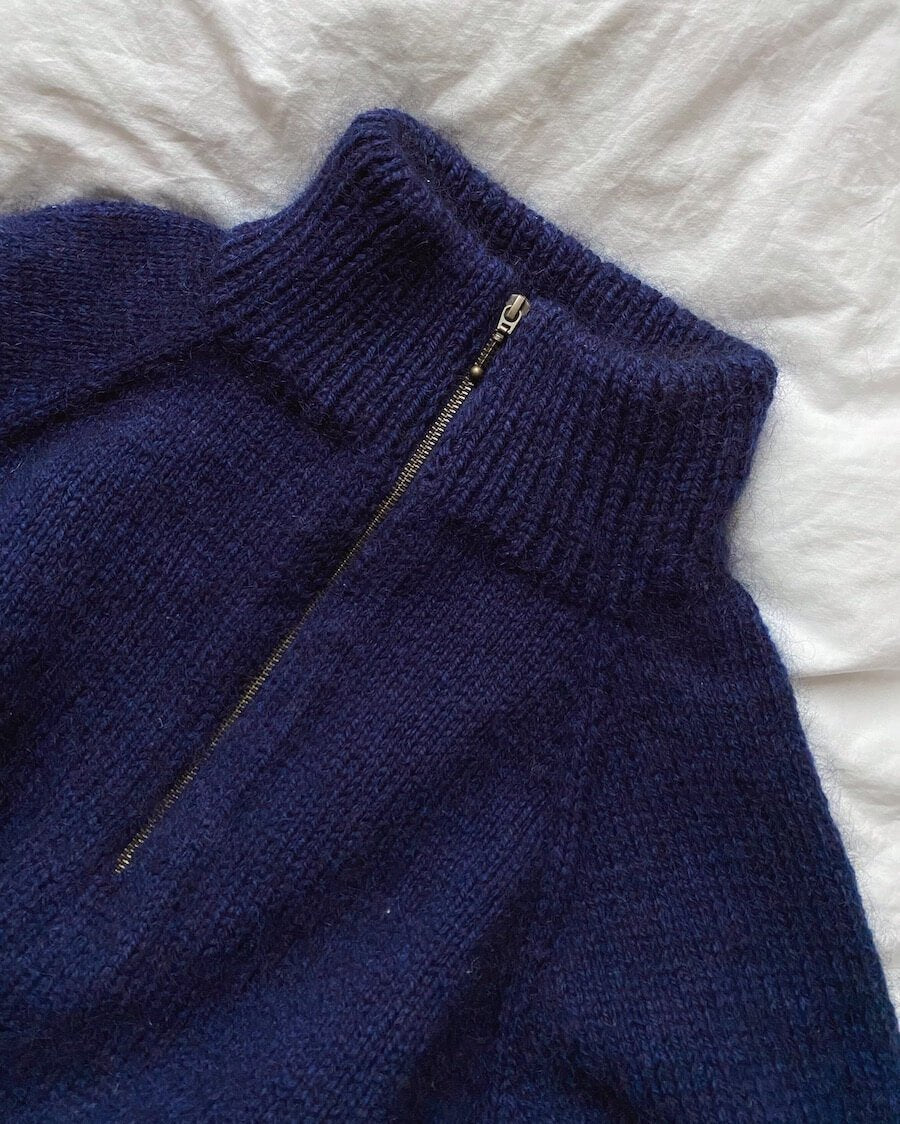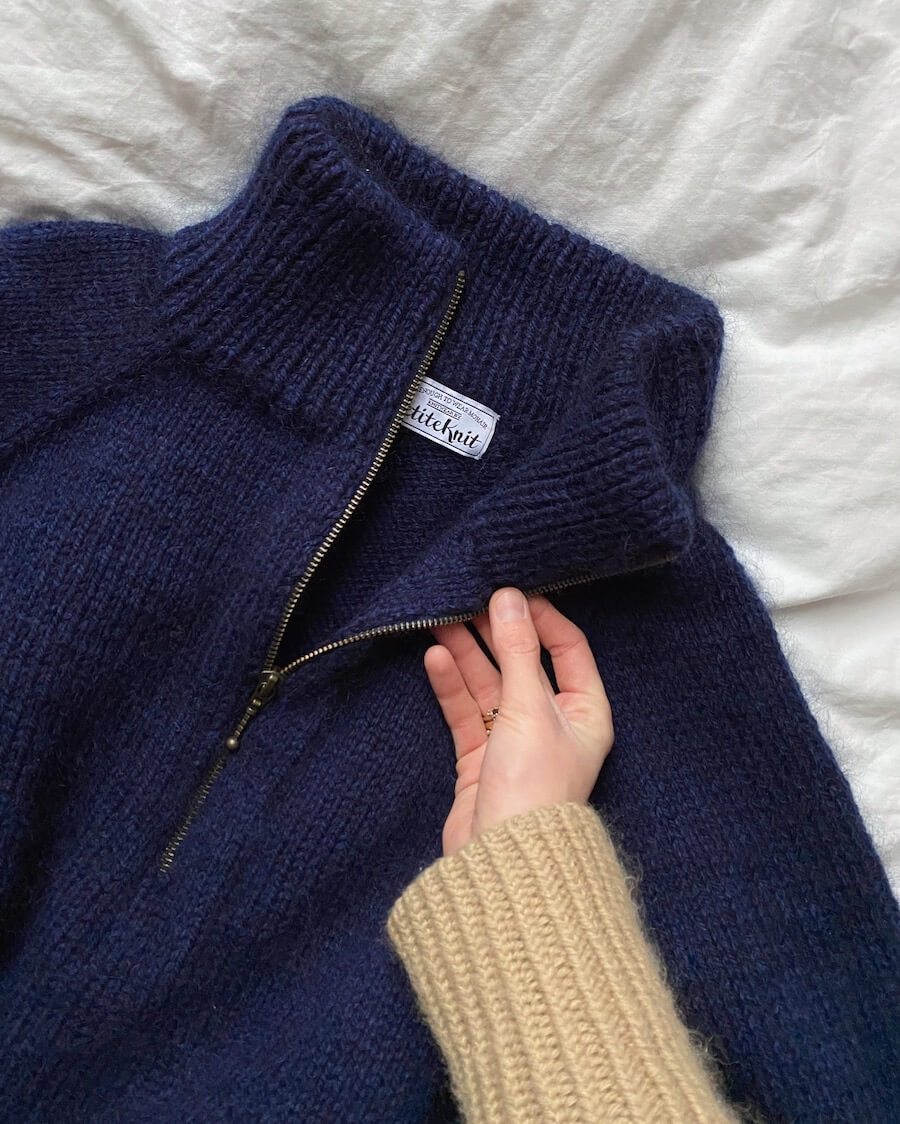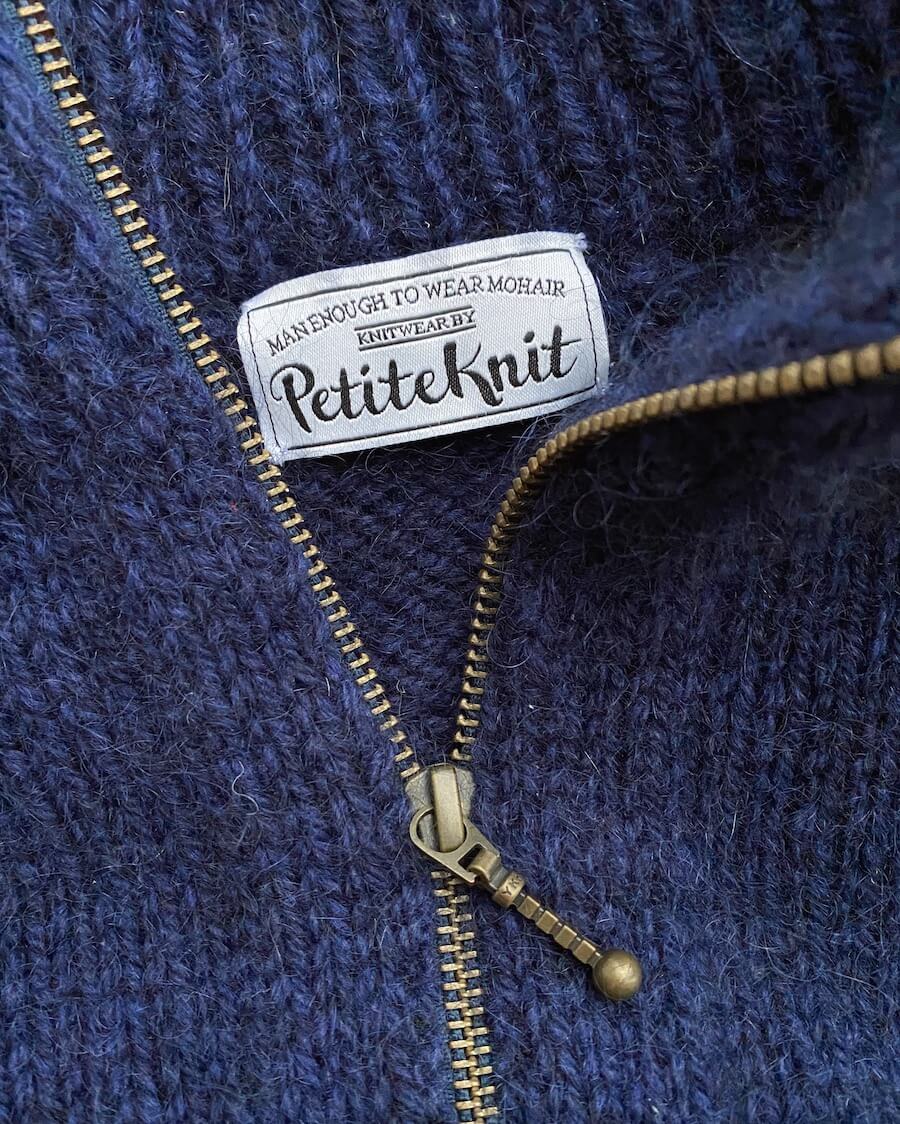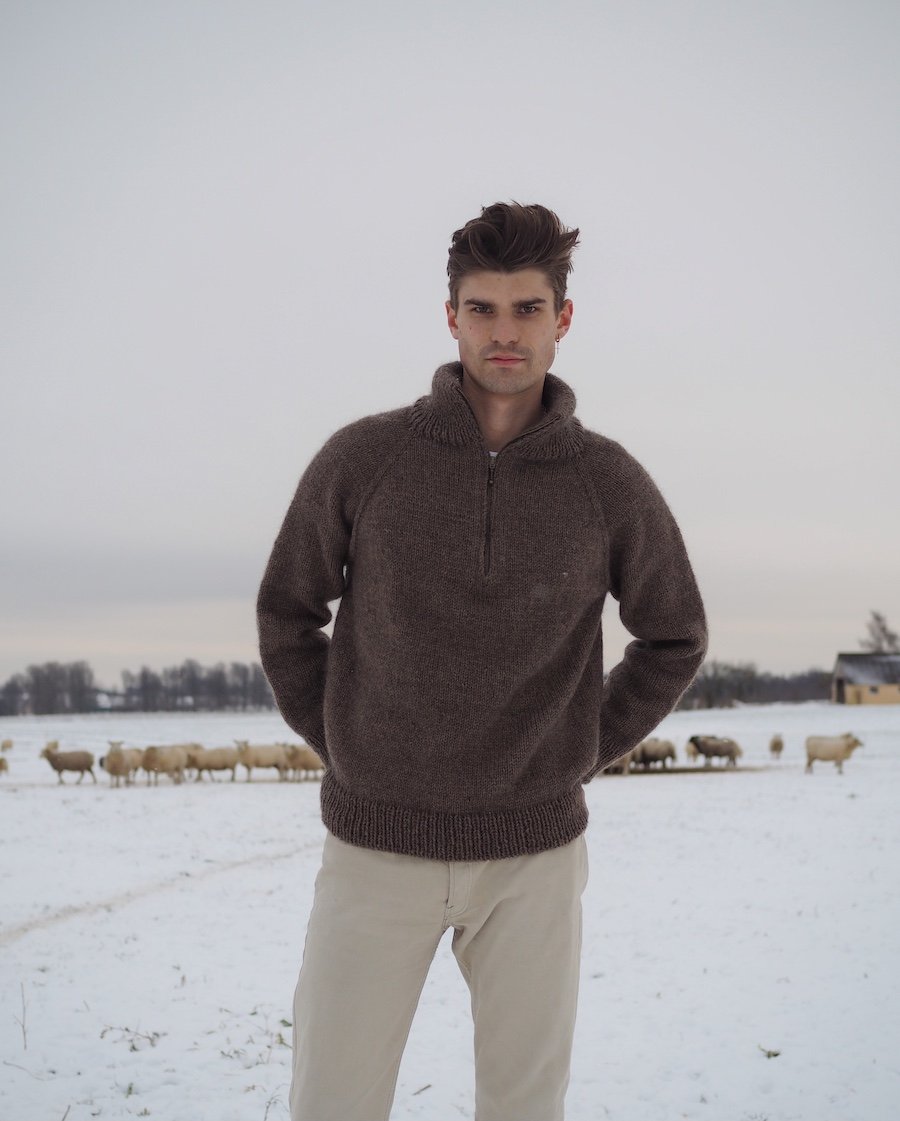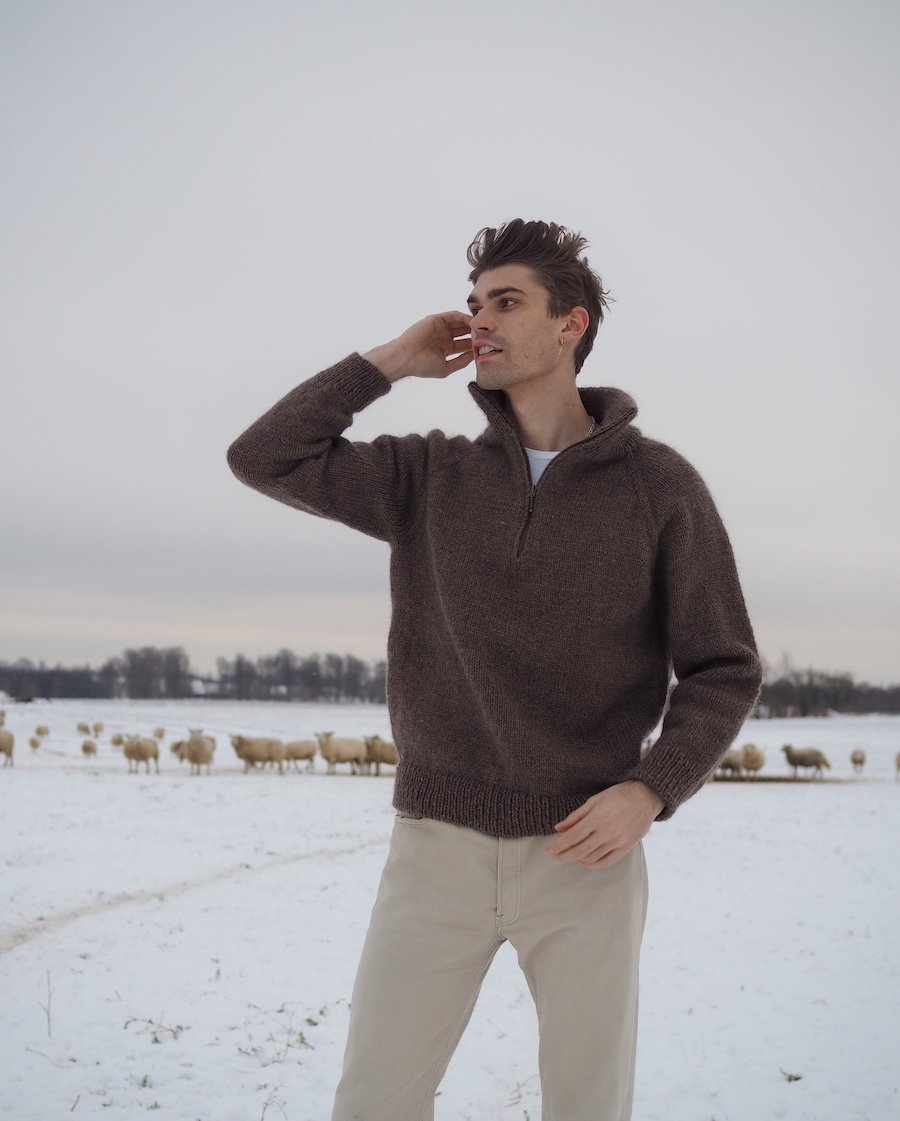 Zipper sweater man
Only 2 units left
Pickup available at Spinneriet Lindome
Usually ready within 24 hours
Spinneriet Lindome
Pickup available, usually ready within 24 hours
Spinnmästarevägen 2
437 34 Lindome
Sweden
+46708728585
Jag har läst igenom hela beskrivningen och ska köpa garnet nästa vecka. Viktigt med passform då maken är 4xl. 120 cm bröstvidd.
This knitting pattern is in Swedish.
Zipper Sweater - Man is knitted from top to bottom in one piece. The neck edge is knitted in elastic, which is folded double and knitted down. The yoke is knitted with raglan increases, first back and forth on circular needle to make room for the zipper, and then around on circular needle. Body and sleeves are knitted in the round. Finally, a lining for the zipper is knitted out of resting stitches, so that the zipper looks nice even from the back when it is sewn on. The zipper is finally assembled by sewing it in between the two layers of knitted fabric - by hand or by machine.
Knit a test patch to find the stitch size that gives you the right stitch strength.
Size guide
Zipper Sweater – You should have a range of motion (positive ease) of approx. 20 cm in relation to your/the recipient's bust measurement. The fit is oversized. If you want a less oversize expression, you can go down a size. The sizes XS (S) M (L) XL (2XL) 3XL (4XL) correspond to a bust measurement of 86-91 (91-96) 96-101 (101-107) 107-113 (113-119) 119-124 (124 -132) cm. The measurements of the finished sweater are given on the front of the pattern. Measure yourself/the recipient, before you start knitting, to determine which size fits best. If you/the recipient e.g. measures 103 cm around the bust (or the widest part of the body), you should knit a size L. A sweater in size L has an overall width of 125 cm and in the mentioned example will give a range of movement (positive ease) of 22 cm. If a less oversize fit is desired, you can knit size M and then achieve a range of motion of 16 cm.
Sizes: XS (S) M (L) XL (2XL) 3XL (4XL)
Overall width of the sweater: 110 (112) 119 (125) 132 (136) 141 (148) cm
Length: 67 (67) 69 (70) 70 (72) 75 (76) cm (measured center back without collar)
Knitting strength: 15 stitches x 21 rounds in stocking stitch on needles 5 mm = 10 x 10 cm after washing and blocking
16-17 stitches x 21 rows in elastic (K1, P1) on needles 5 mm = 10 x 10 cm after washing and blocking (knit strength in elastic edges on sleeves and at the bottom of the torso)
21-22 stitches x 24 rows in elastic (1 row, 1 purl) on needles 4 mm = 10 x 10 cm after washing and blocking (knit strength on neck elastic)
Knitting suggestions: Circular needle 5 mm (40 and 80 or 100 cm), 2 circular needles 4 mm (80 cm), double pointed needles 5 mm and 4.5 mm (if not knitted with Magic Loop technology)
Material: 900 (900) 1000 (1000) 1000-1100 (1100) 1100 (1200) g Hyrdegarn from Hjelholts Uldspinderi (100 g = 125 m) or 700 (700) 750 (800) 850 (900) 950 (1000) g Leisure yarn from Sandnes Garn (50 g = 70 m). Zipper 6 mm, 35 cm.
Zipper Sweater - The one in the picture is knitted in Shepherd's yarn from Hjelholts Uldspinderi in the color navy blue.
Difficulty: ★ ★ ★ ★ (4 out of 5).