About 60 Garner North
Glad you found it here!
Warm welcome
Here I hope that both you as a beginner and advanced knitter can find inspiration. My name is Anna Leithe and I run 60 Garner Nord. I have enjoyed knitting for as long as I can remember. Ideally, I knit every day and when I can it will also be hand machine knitting. This is completely natural in Shetland, to combine these two crafts. It is perhaps not so strange that I feel at home in Shetland. With me you have the opportunity to buy yarn on both the skein and the ball. So for both hand knitting and hand machine knitting.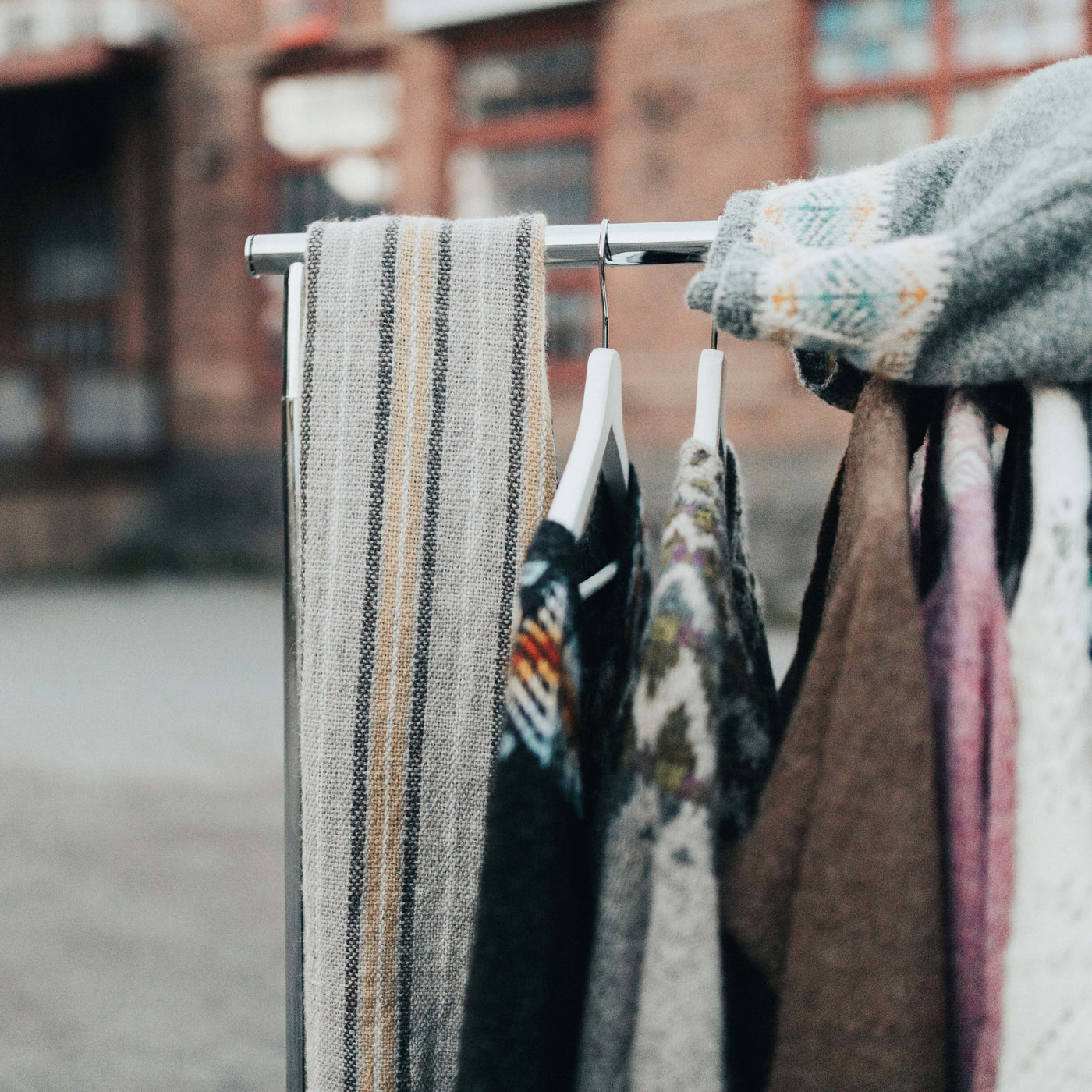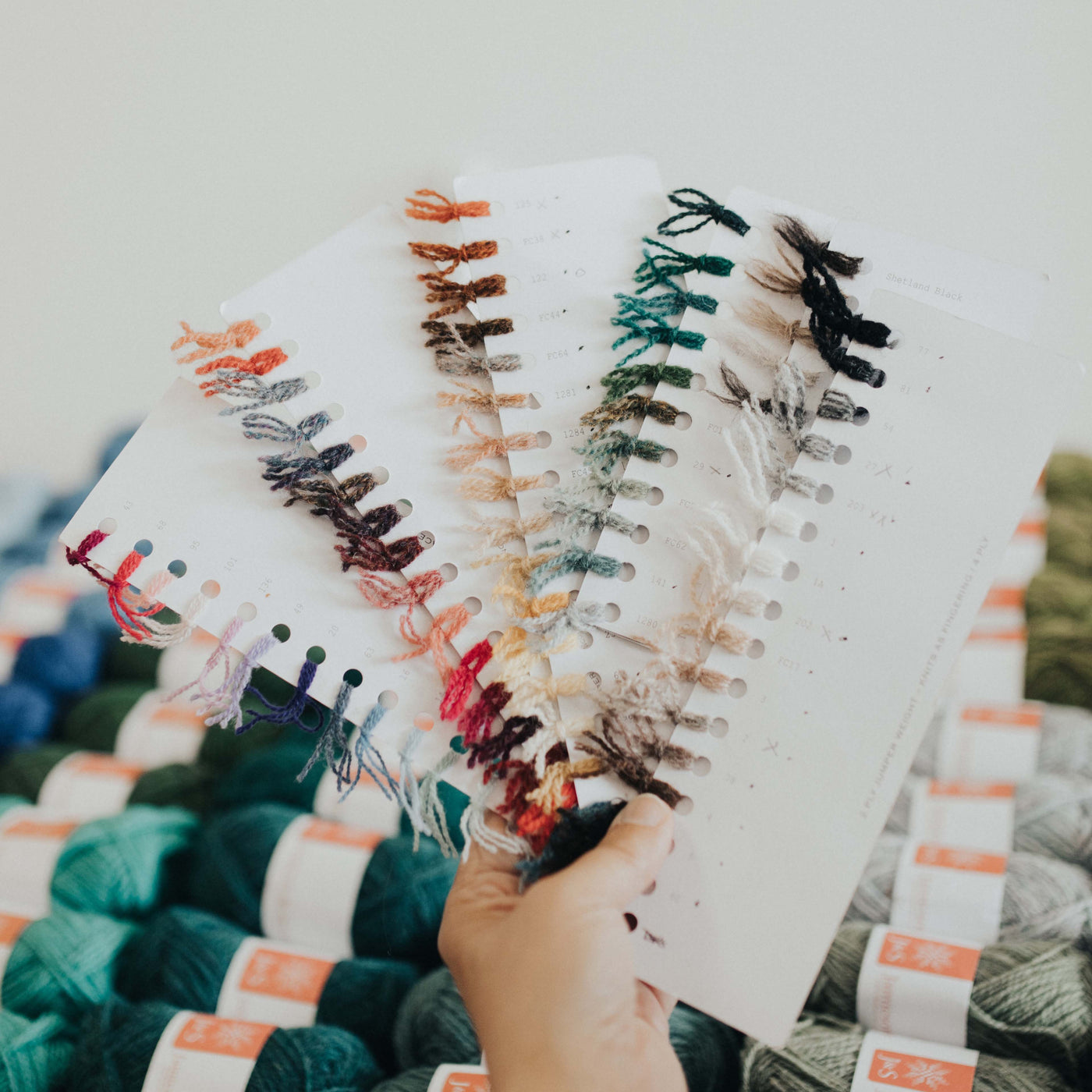 sustainability
Sustainability and craftsmanship take time and I spend a lot of time finding traceable products. To be involved and change is not only about offering traceable products of the highest quality, but also about consumption.
You may have to save, wait and long for a product that was created with passion and where animals and people feel good at all stages of production. But perhaps it is precisely this with the whole, the longing and the joy of a product that makes us feel the value in the product for many, many years.
In my previous profession as a project manager both within Save the Children and UNICEF, I have seen what fast fashion does in countries with social injustices and a huge environmental impact. Fast fashion accounts for 10% of the world's environmental impact. We are all affected!
Sustainability is about reducing our environmental impact and also taking social responsibility. Together we can make a difference, so THANK YOU for coming here!
Penchant
My penchant for feeling and smelling wool in all its forms has always existed. Yarns with different fibers that give such different character, softness and colors. The sheepskin that sparkles with its silky curls. Everything gives a unique feeling.
My creativity lies a lot in inspiring in the shop with the colors of the yarns, the qualities of the clothes and the silk curls of the sheepskin. But of course the forest, the sea and the animals are my biggest inspiration. I'm never without my knitting.
It is a favor to work every day with the finest qualities and to know that animals and people have not been harmed during production.
The yarns and different crafts also take me to historical places with their culture and women's history - All together give a deeper perspective. The best part is my fondness for all the fantastic meetings I have had with you through the wool!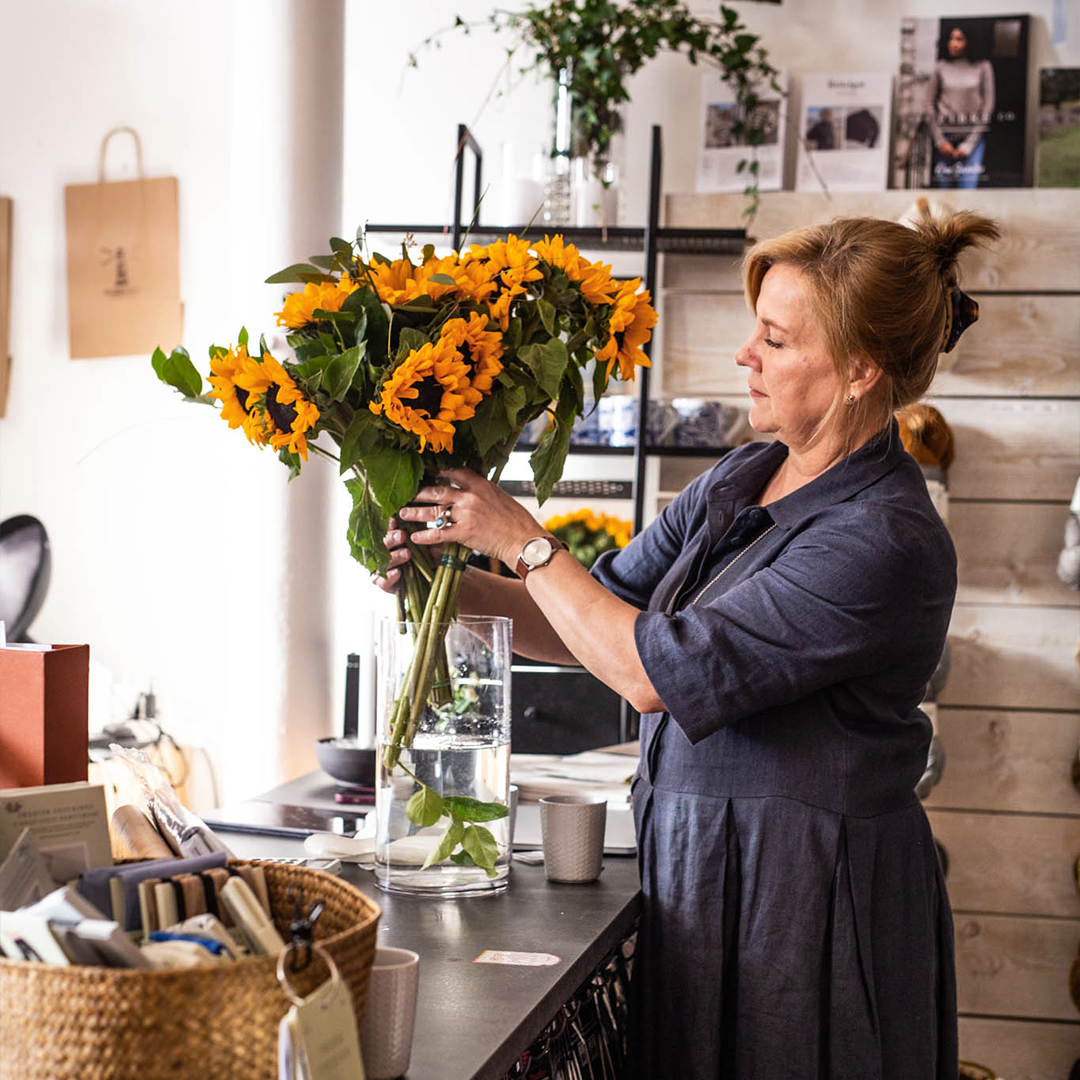 Philosophy
My philosophy with 60 Garner Nord is that I want to help change the future. May it sound naive, but I believe that together we can succeed.
60 Garner Nord stands for slow fashion, where your creativity and creation are in focus. My wish is that you will be inspired by all the beauty and the incredible color scales of the yarns. 
I want 60 Garner Nord to be a store where designers, spinners and sheep farmers have an opportunity to showcase their passionate crafts of the highest quality. Where animals and people have a good time in all stages of production. My desire is to work with small family businesses that are driven by the same passion as me. 
60 Garner Nord I want to be a store where you feel with your heart Warm welcome!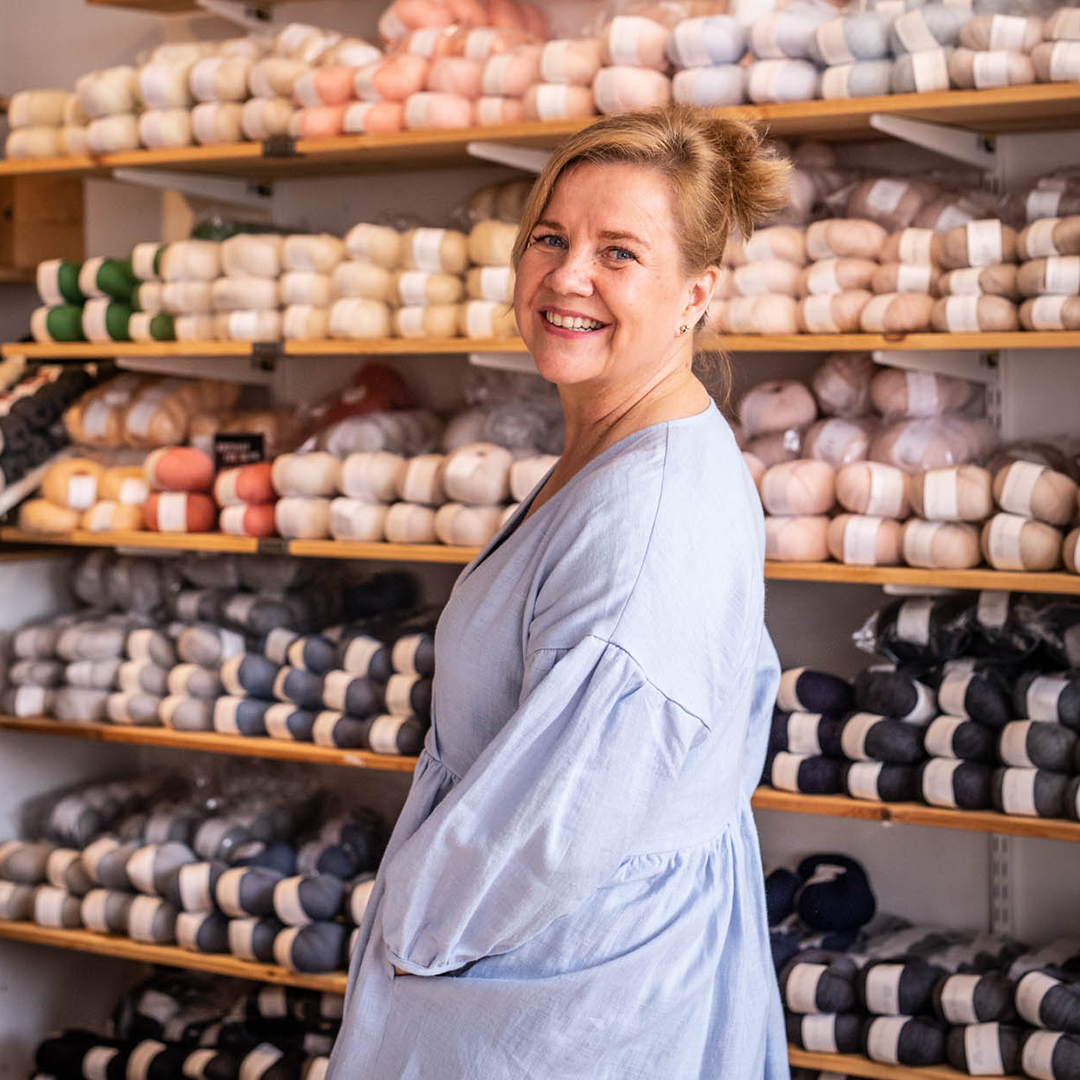 Spinneriet Lindomme
Warm welcome!
You are warmly welcome to visit our well-stocked store in Spinneriet Lindome just south of Gothenburg. Here you can pat the yarns, look for patterns or try on fantastic linen clothes. 
Address
Spinnmästarevägen 2
437 34 Lindome 

EXTREMELY OPEN DURING JULY
Wednesday - Sunday
11.00 - 16.00
Opening hours
Thursday Sunday
11.00 - 16.00