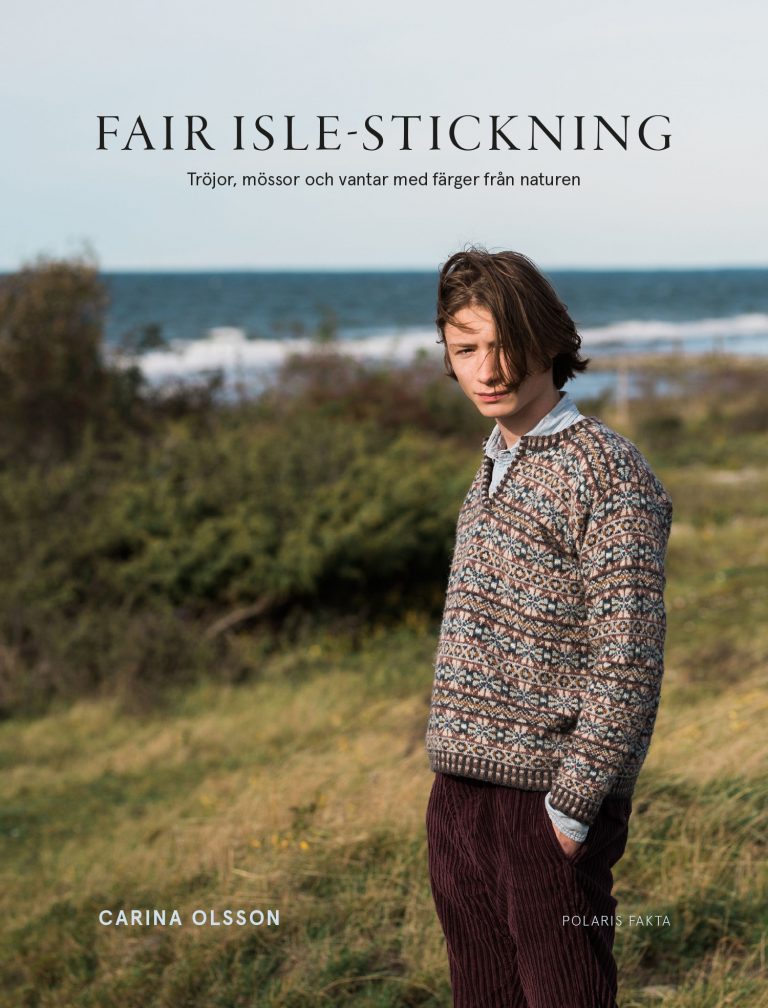 Fair Isle knitting Sweaters, hats and mittens with colors from nature - Carina Olsson
Pickup currently unavailable at Spinneriet Lindome
Fair Isle knitting Sweaters, hats and mittens with colors from nature - Carina Olsson
Spinneriet Lindome
Pickup currently not available
Spinnmästarevägen 2
437 34 Lindome
Sweden
+46708728585
En verklig prisvärd bok med mycke inspiration o nyfödda idéer
Härliga färger som kan kombineras p bästa sätt
Mvh Lena
"A project written with love. The author has extensive experience and expertise when it comes to Fair Isle knitting. In the book, of course, there are knitting patterns, but there is at least as much weight on the story of the craft, the history behind it and the techniques used. This book is a hit for anyone who wants to learn more about Fair Isle knitting, but it's also more than worth a read for anyone who wants to learn more about Fair Isle."
Library service
Scotland meets Gotland in the first Swedish book about Fair Isle knitting!
The patterns and techniques of Fair Isle knitting have evolved over hundreds of years. The colors are traditionally close to nature with inspiration from the rugged and magnificent landscape of the Shetland Islands. In Sweden, similar environments can be found on the moors of Gotland, and in this book you get to experience the best and most beautiful of both worlds. It is the first Swedish book about Fair Isle knitting! The knitting technique is simple; the hard part is mixing colors and shades that make the patterns stand out. The focus of the book is color inspiration, that is, how to choose shades and colors in your multicolored knitting so that you can continue with your own patterns based on the book's basic models for basic garments.
The reader is offered 24 different projects with sweaters, mittens and hats and a chapter on how to design your own sweater. The book's pattern library contains both traditional Fair Isle patterns and patterns in the Nordic tradition.
CARINA OLSSON
, textile artist and course leader, is one of Sweden's leading experts in fair isle knitting. Carina has a unique ability to recreate and capture the colors of nature in her Fair Isle knitted garments, such as the blue shimmering tone of the mussel shell, the purple glow of the seaweed and the shades of the yellow-green lichens against gray rocks.