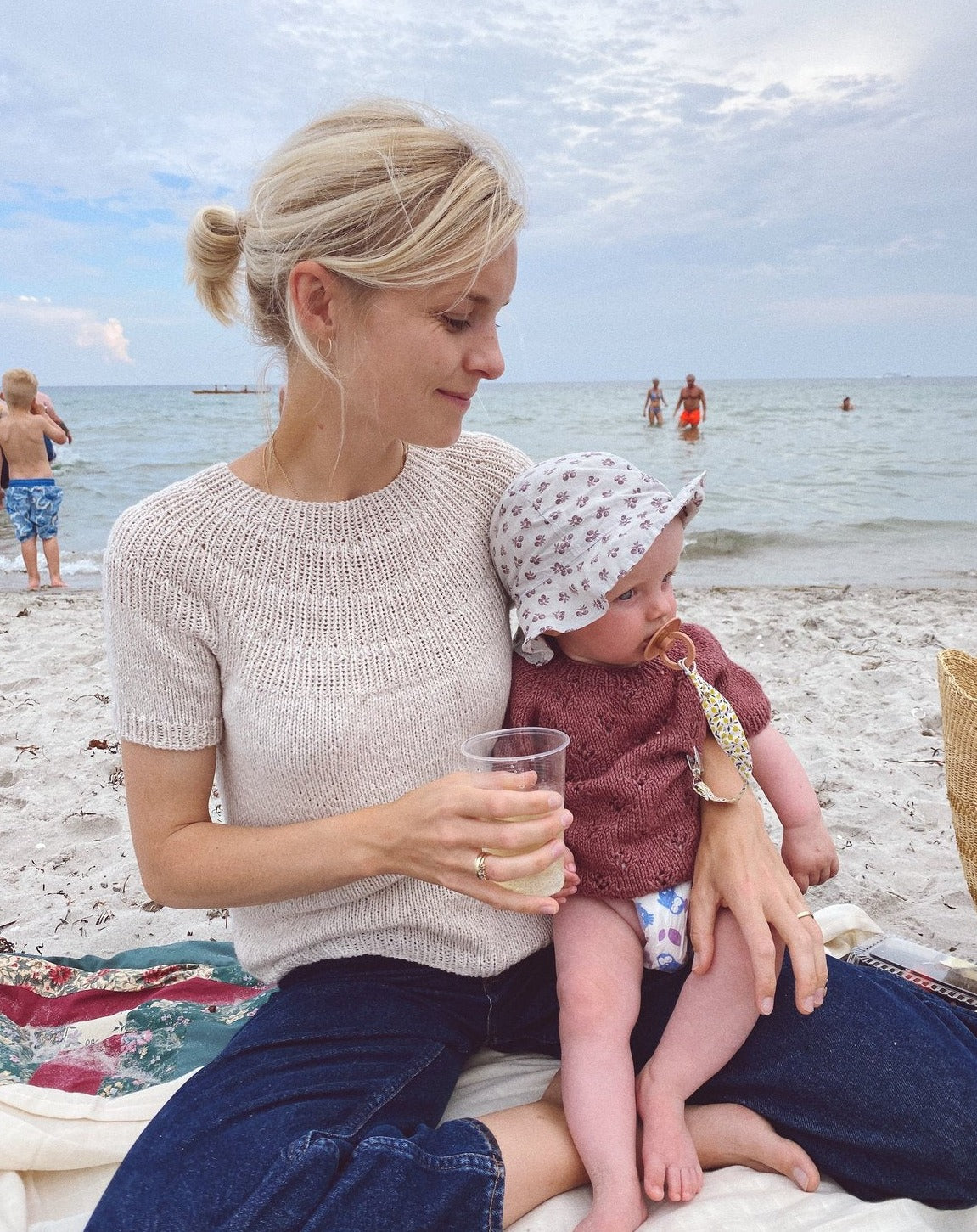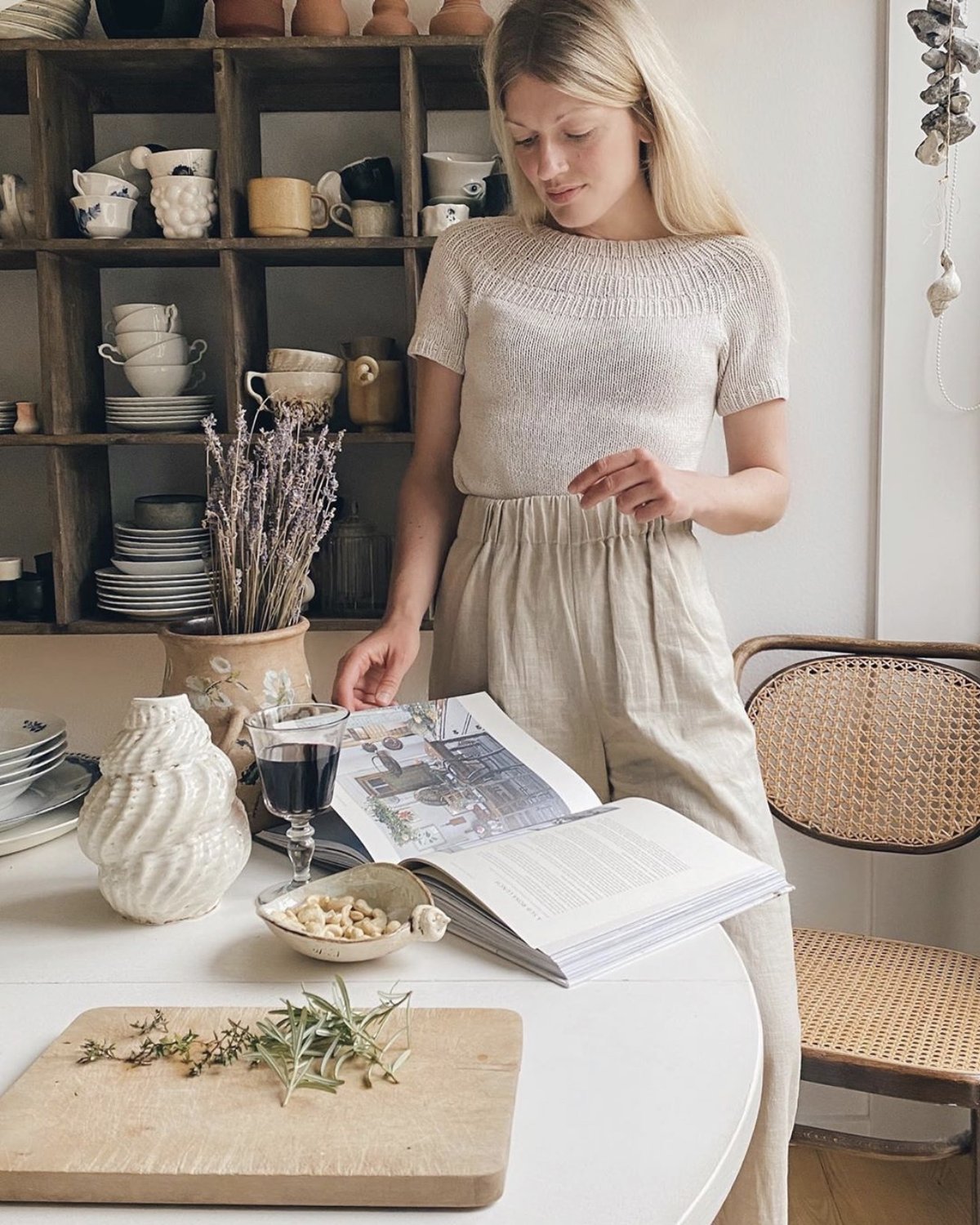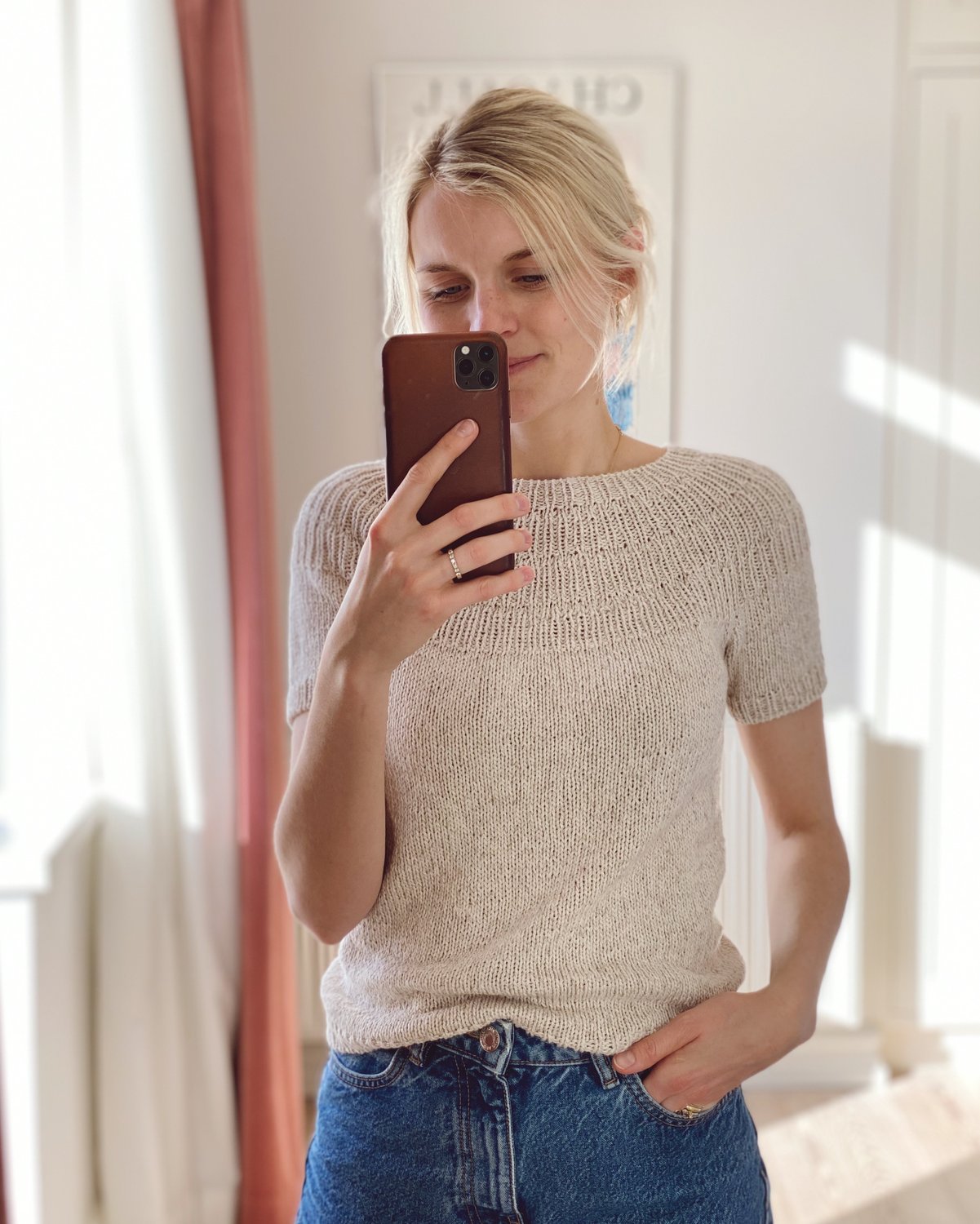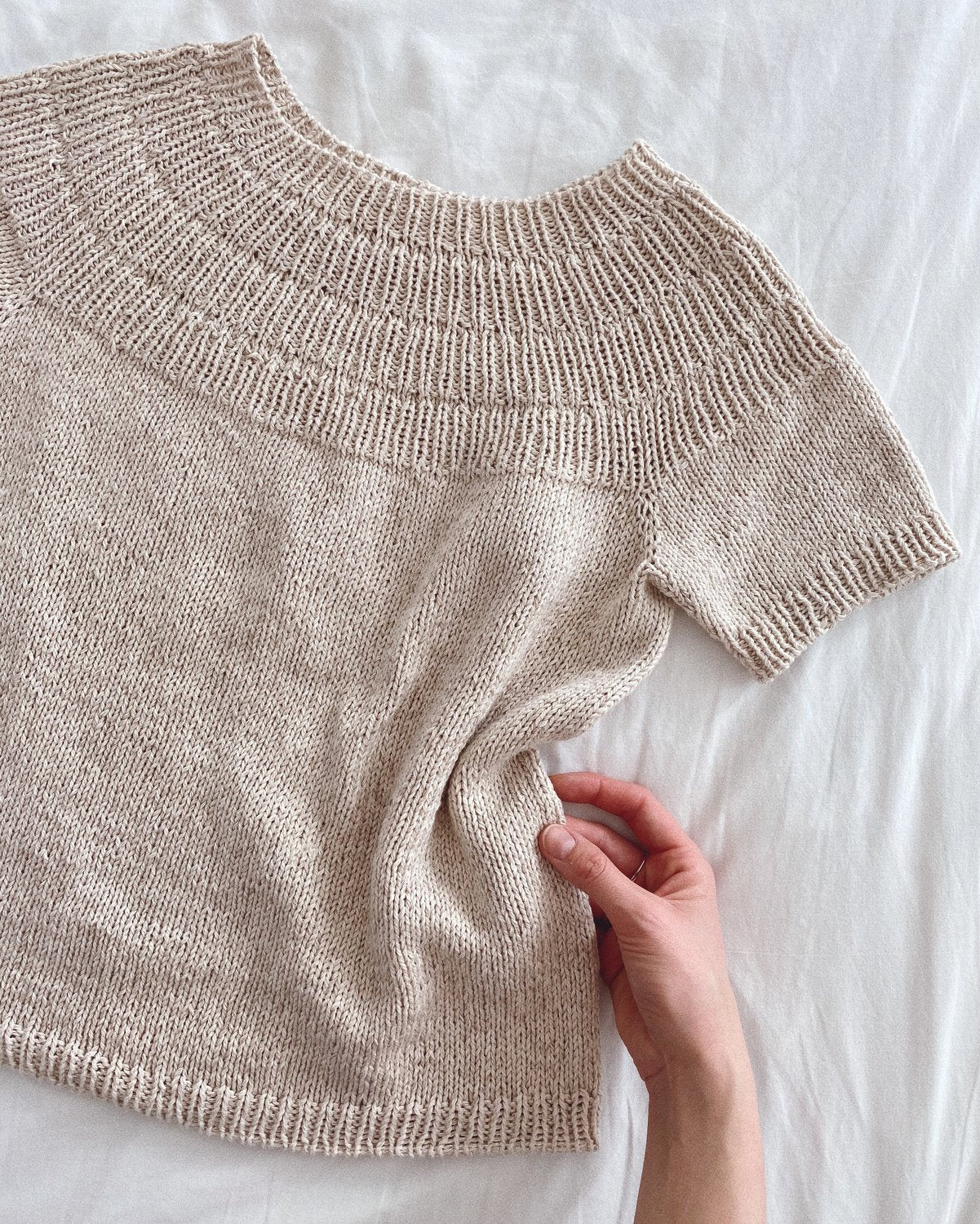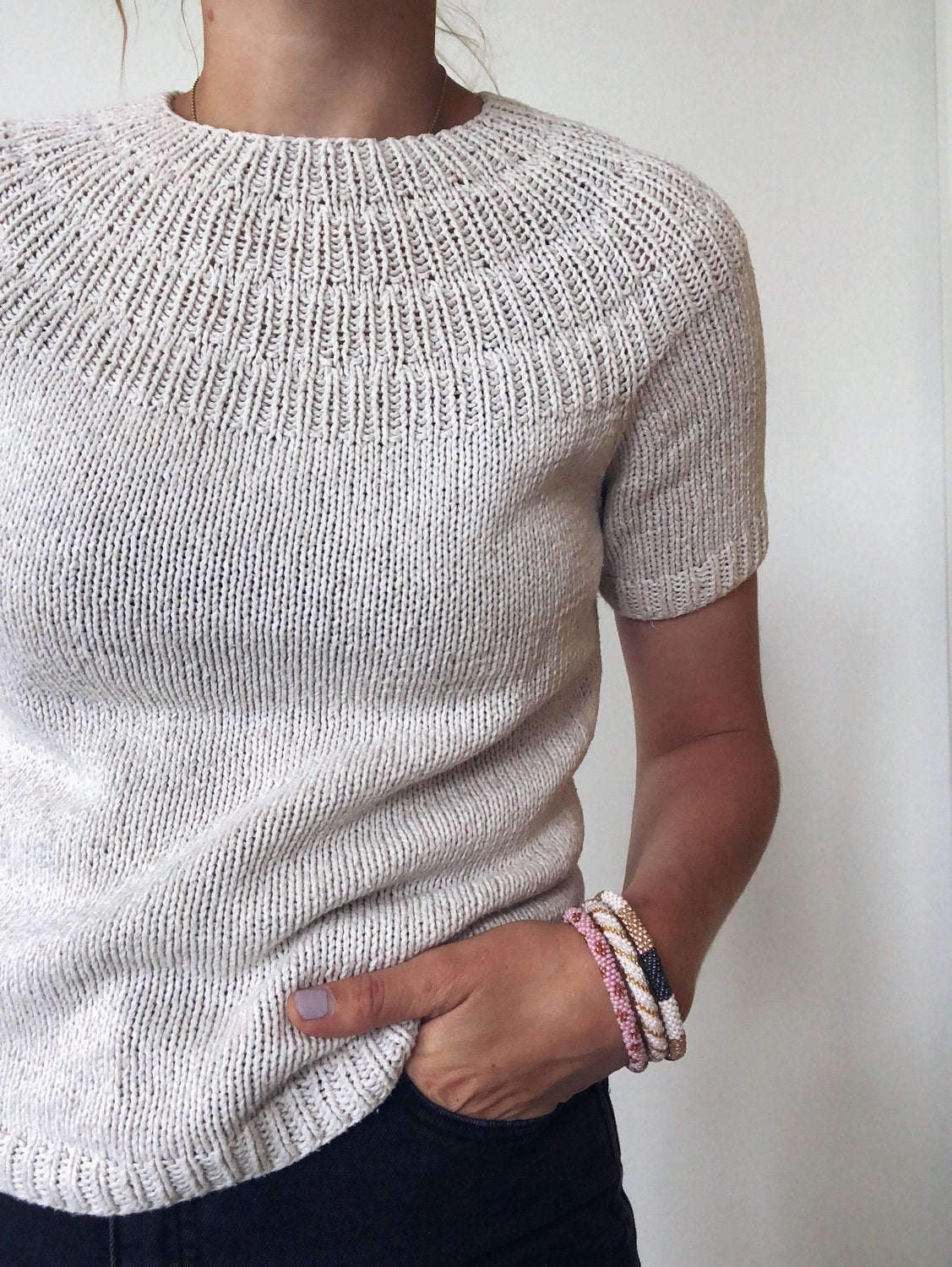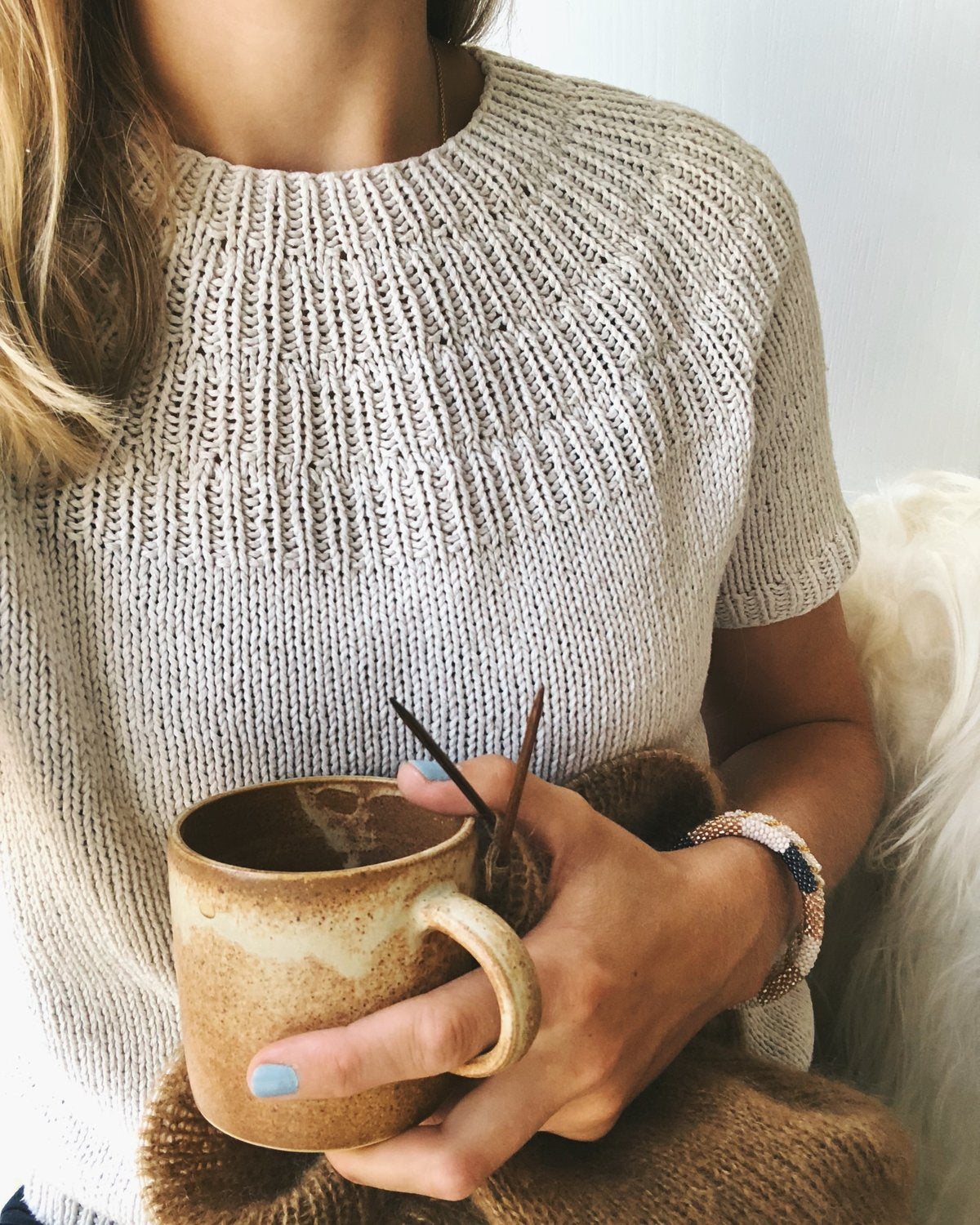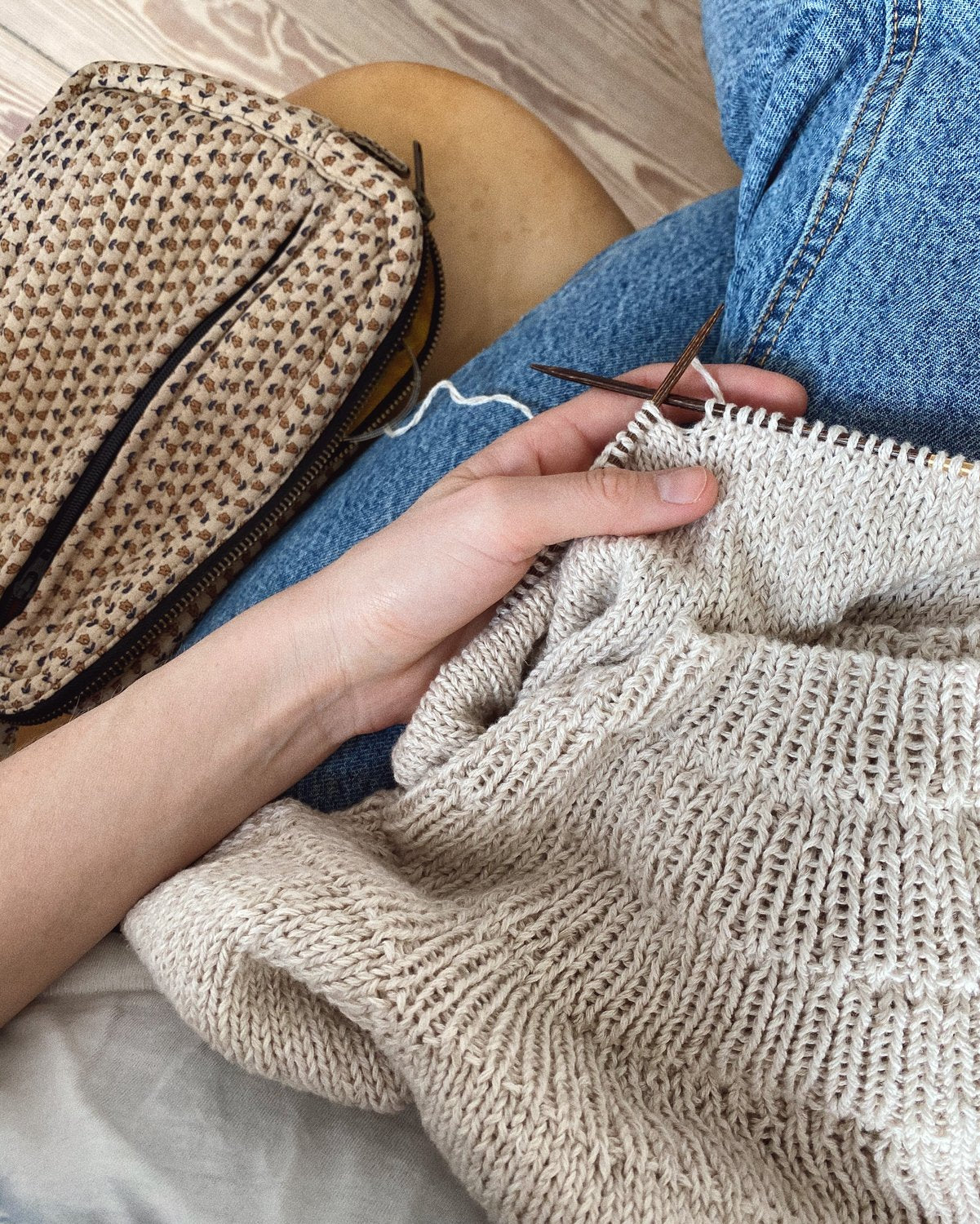 Anker's summer sweater
Pickup currently unavailable at Spinneriet Lindome
Spinneriet Lindome
Pickup currently not available
Spinnmästarevägen 2
437 34 Lindome
Sweden
+46708728585
This knitting pattern is in Swedish.
Anker's Summer Sweater is knitted from the top down. The yoke consists of sections with elastic knitting followed by classic raglan increases. The sleeves are finally knitted on double pointed needles or with the Magic Loop technique. Anker's Summer Sweater is assembly-free. Knit a test patch to find the right stitch size that will give you the right stitch strength. Note that the test patch should be washed and blocked before measuring the stick strength.
Size guide
Anker's summer shirt should have a range of motion (positive ease) of approx. 0-5 cm in relation to your bust measurement.
The sizes XS (S) M (L) XL (2XL) 3XL correspond to a bust measurement, measured on your own body, of 80-85 (85-90) 90-95 (95-100) 100-110 (110-120) 120 -130 cm. The measurements of the finished sweater are on the first page of the pattern (note that these measurements only apply if the knit strength is maintained). Before you start knitting, measure yourself around the bust (or at the widest point of your body) to determine which size fits you best. For example, if you measure 95 cm around the bust, you should knit size M. A sweater in size M has an overall width of 96 cm and in the above example will have a range of motion (positive ease) of 1 cm.
Sizes: XS (S) M (L) XL (2XL) 3XL
Bust: 85 (91) 96 (100) 110 (120) 130 cm
Length: Full length: 52 (54) 56 (60) 62 (62) 64 cm
Sleeve length: 9 (9) 10 (10) 10 (10) 10 cm
Knitting strength: 20 stitches x 28 rounds in stockinette stitch on needles 4 mm = 10 x 10 cm after washing and blocking
Knitting suggestions: Circular needle 4 mm (40 and 60 and 80 or 100 cm), Circular needle 3.5 mm (80 or 100 cm); double pointed needles 4 mm and 3.5 mm (if not knitted with Magic Loop technology)
Material: 250 (300) 300 (350-400) 400 (450) 450-500 g Line from Sandnes Garn (50 g = 110 m)
Difficulty: ★ ★ (2 out of 5)