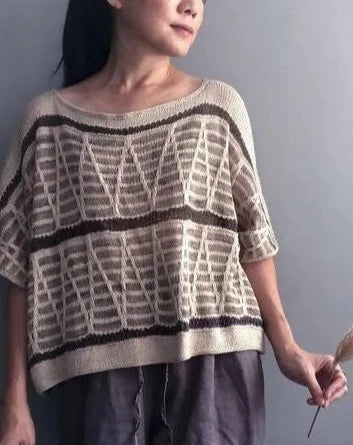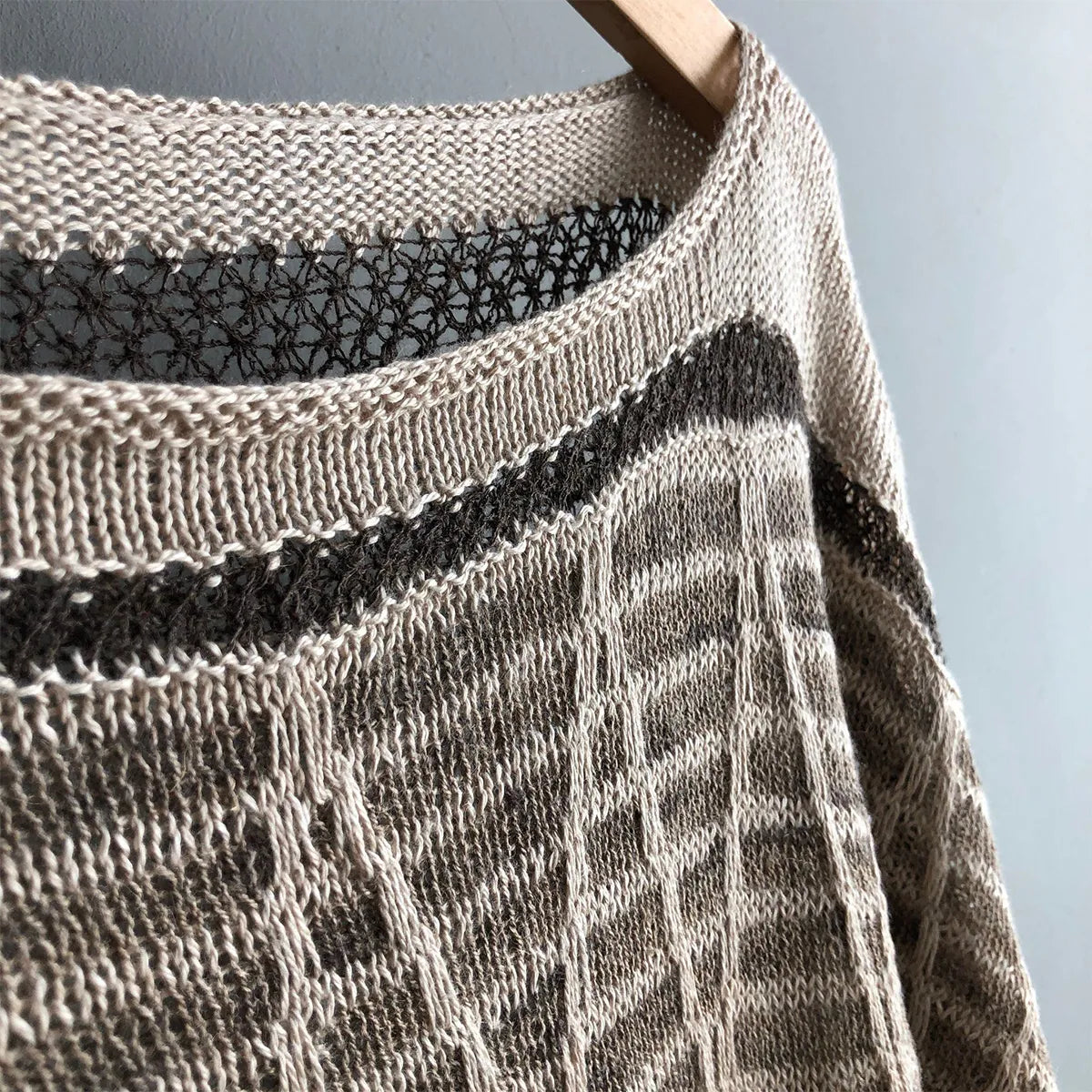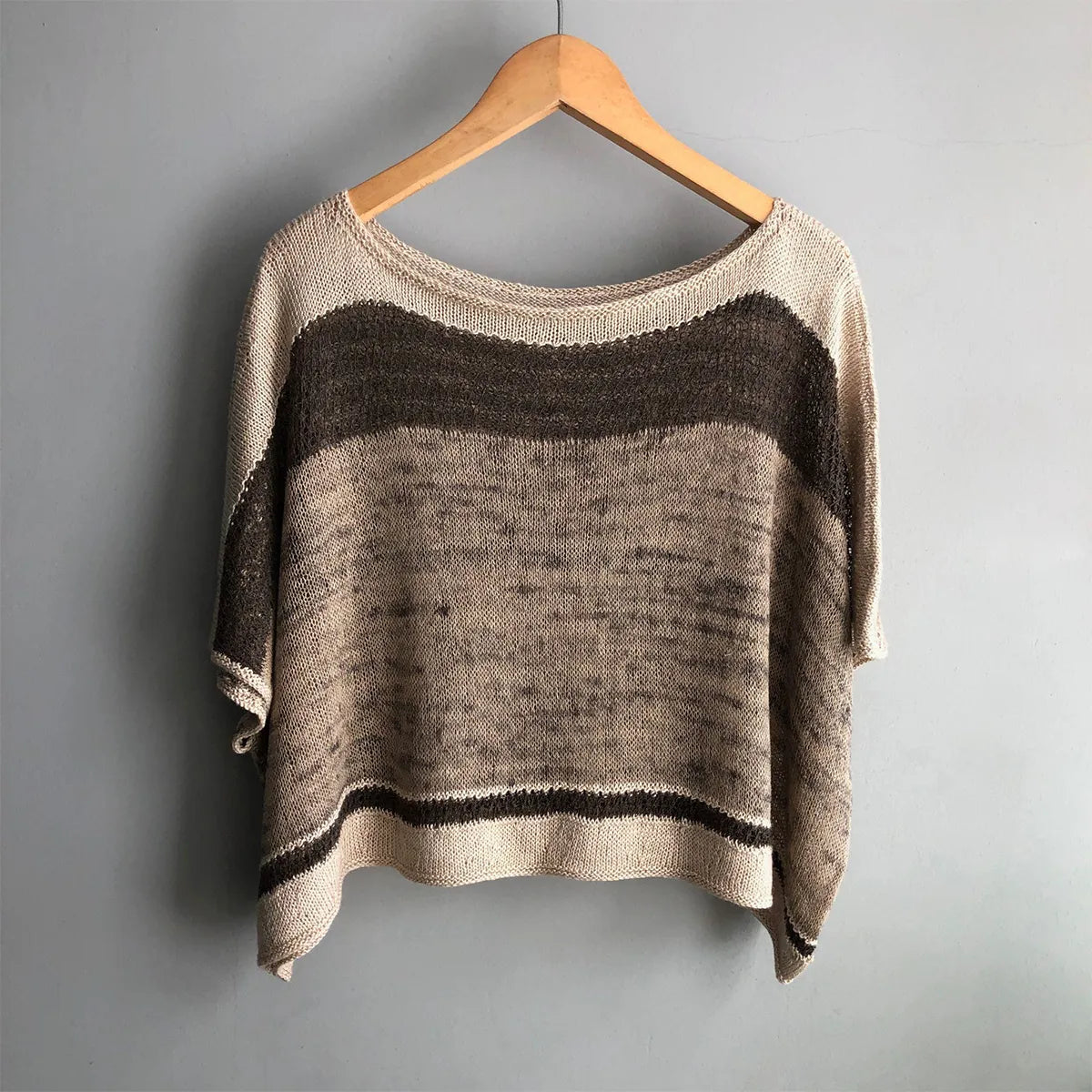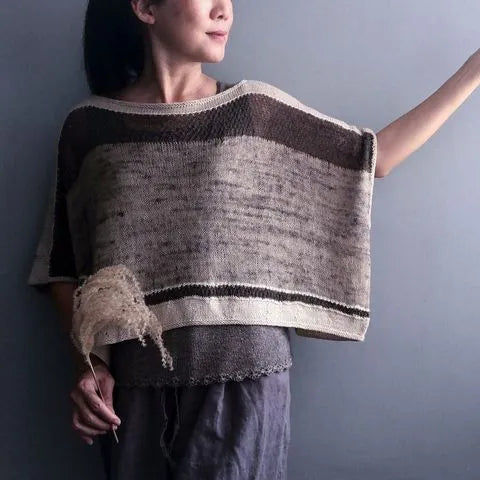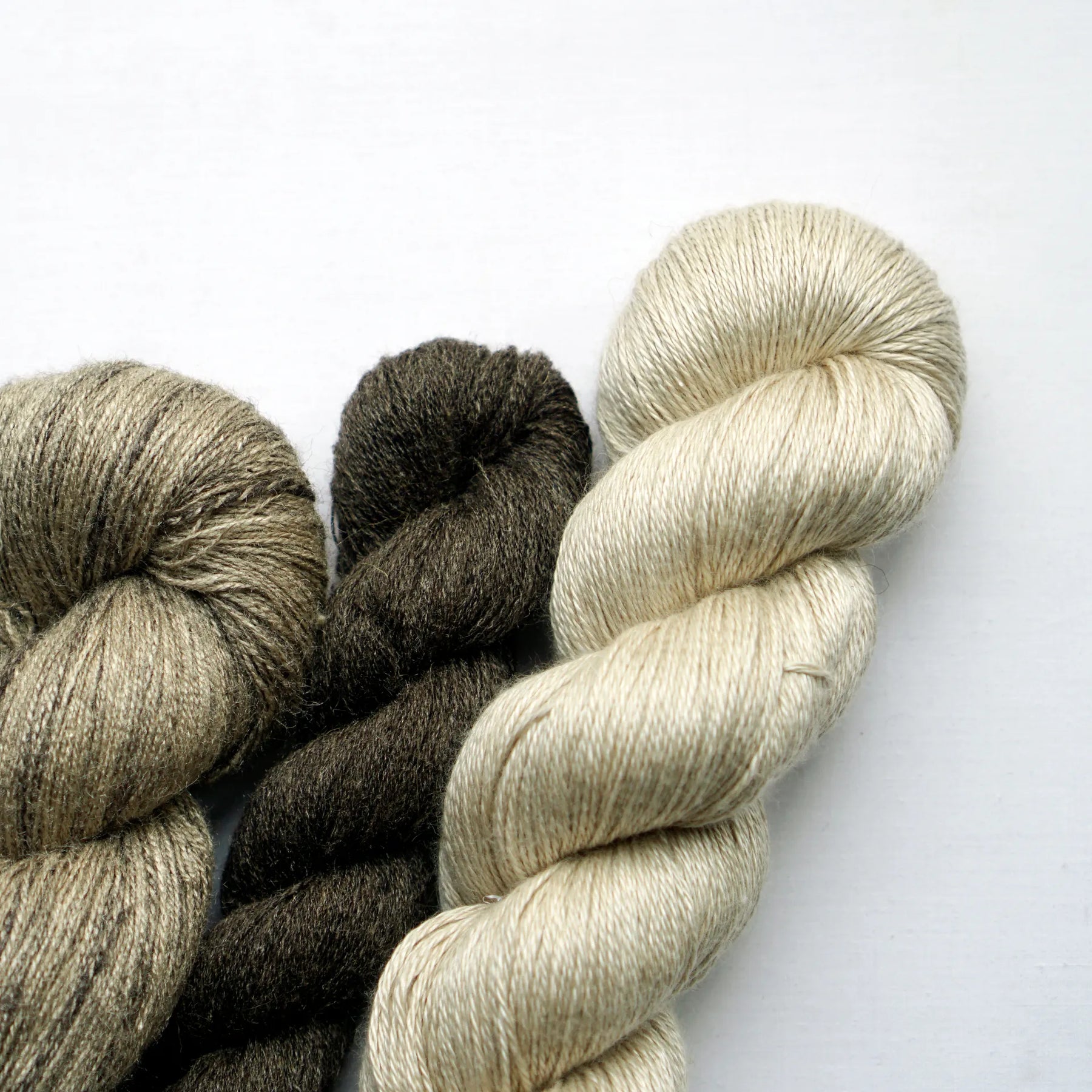 Wild Forests- Silkeskit
Pickup currently unavailable at Spinneriet Lindome
Wild Forests- Silkeskit
1-2
Spinneriet Lindome
Pickup currently not available
Spinnmästarevägen 2
437 34 Lindome
Sweden
+46708728585
Underbart garn. Svår stickning bara. Engelskan inte bra för mig😢
Magiskt garn 😍
Garnet är helt ljuvligt ska bli en fröjd att sticka med det👌🏼
I väntans tider
Jag vill gärna ge jättebra betyg. Men har inte hunnit börja sticka än. Suger på denna härliga karamell ett tag till. Ska bli spännande…
ATTENTION! The pattern is purchased separately directly from the designer Yamagara at Ravery https://www.ravelry.com/patterns/library/wild-forests
A very elegant oversized sleeveless sweater. It is knitted in a total of three silk yarns and one even has a mixture of Yak.
Wild Forests features harmonious hues of undyed yak and silk yarns that meet in this airy oversized sweater knitted with Shangdrok's three yarns: Silky Yak, Tussar Silk and Peduncle Silk.
The shirt is inspired by both Tibet and neighboring India. You can see the mountains, valleys and plateaus of Tibet in it. The fine floral lace that is knitted over the shoulders is inspired by slatted windows from India called Jali. 

The sweater has a nice fit with different patterns on the front and back of the sweater. Wild Forests is a great layering piece that is friendly and stylish with tops and dresses.
The Silk/Yak yarn is incredibly soft with a high shine and contains as much as 50% of both Silk and Yak
Then the sweater is knitted with both Tussah Silke and Peduncle Silke. Tussah silk is a wild silk from India. So they are wild silkworms. When the little caterpillar is ready to spin its stem into its cocoon, the Peduncle silk is formed. That silk is more rustic in a dark brown color and has short fibers. Then the little wild caterpillar spins on its cocoon and that thread becomes Tussah silk.
The beautiful linen Galsang that we also have kit in, is meant to be worn together with Wild Forest.
 Size: 1-2  Bust measurement 129.5-152 cm, finished measurement. Range of movement 40- 66 cm
Includes: 1 hg Silk/ Yak, 1 skein 25g Peduncle Silk, 1 hg Tussar Silk
Size: 3-4 Bust measurement 175 cm- 198 cm, finished measurement. Range of movement 40- 66cm
Includes: 2 hg Silk/ Yak, 1 skein 25g Peduncle Silk, 1 hg Tussar Silk
Stickor: 3mm, 3,5 mm, 5mm