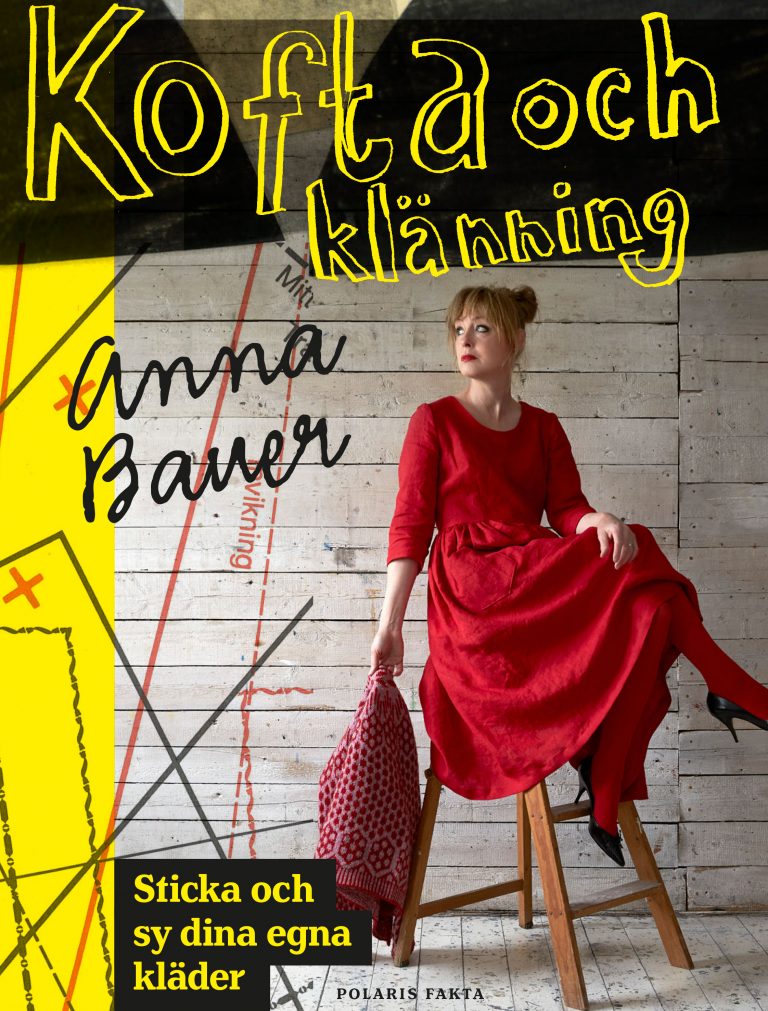 Cardigan and dress : Knit and sew your own clothes
Pickup currently unavailable at Spinneriet Lindome
Cardigan and dress : Knit and sew your own clothes
Spinneriet Lindome
Pickup currently not available
Spinnmästarevägen 2
437 34 Lindome
Sweden
+46708728585
inspirerande!! göra något själv! Love it
Ger bort boken till någon som säkert sätter värde på den, mig passar den inte.
»After the success of previous books is now published Cardigan and dress, Anna Bauer's fourth book, again this time with content bursting with enormous creative joy. The clear knitting and sewing descriptions are educationally laid out. They are developed, supplemented with solid practical tips on everything from yarn selection to the use of pattern paper, into an indispensable toolkit. Rating: Brilliant 5/5.« Library service
You make the best clothes yourself!
The feeling of creating your own garments is priceless and with the support of this book, along with your own creativity, you will be able to knit and sew fantastic cardigans and dresses that really suit you.
Cardigan and dress have been Anna Bauer's favorite outfit for as long as she can remember: "With these items in the wardrobe, you're pretty much at home, then all you need is a pair of nice shoes and a lipstick!"
In the book, Anna offers nine basic patterns for knitted cardigans and dresses in several variations, including a long cardigan and one with a built-in full button fastening. You can vary the sleeves, collars or patterns yourself and knit to your own measurements. You also get six basic dress patterns to sew, where you can combine different bodices, skirts and sleeves according to your own taste and measurements.
To help you, there is a wide range of knitting and sewing tips, a description of basic pattern construction, where you will learn how to adjust patterns according to personal measurements, as well as a pattern library with borders where you can choose freely for your garments.
Anna Bauer is a textile artist with a master's degree in textile art from the University of Design and Crafts (HDK) in Gothenburg. She has also studied fashion design, pattern construction and sewing. Anna's work often appears in exhibitions and she regularly holds courses and workshops. She has previously published the books Hönsestrik a love story, Hönsestrik forever and, along with Eva Zethraeus, Dye yarn and knit.