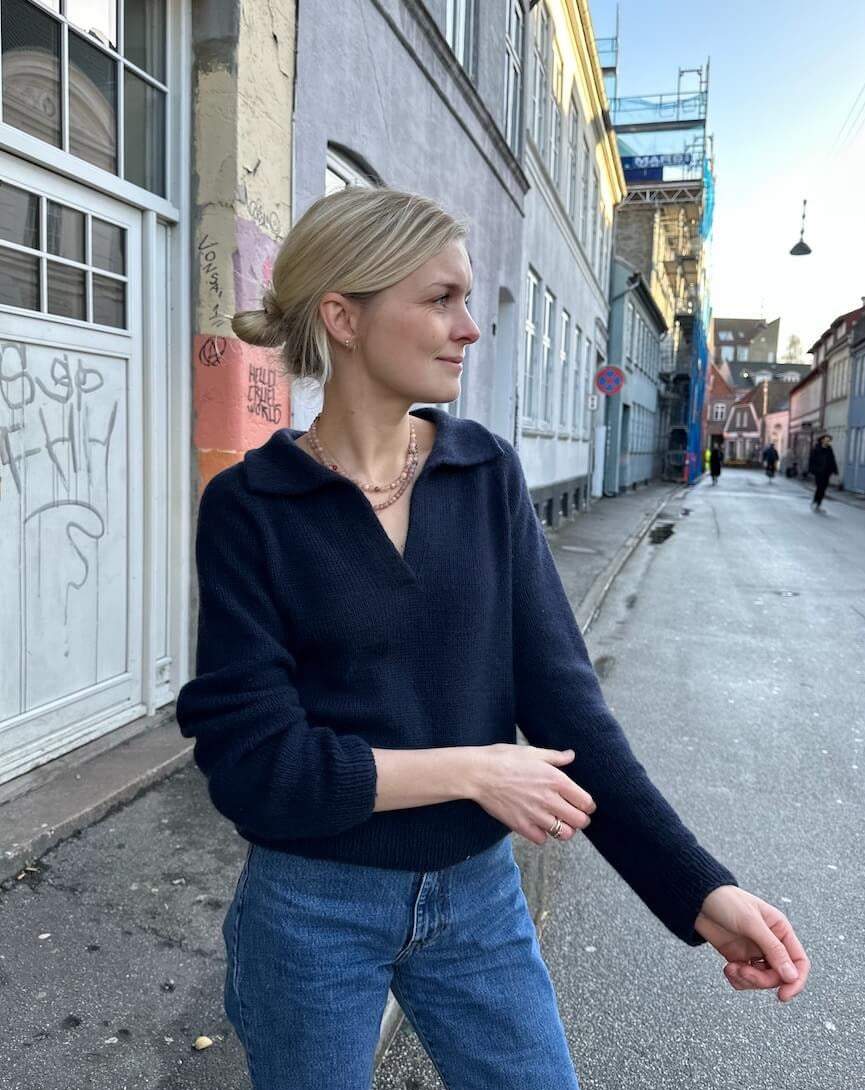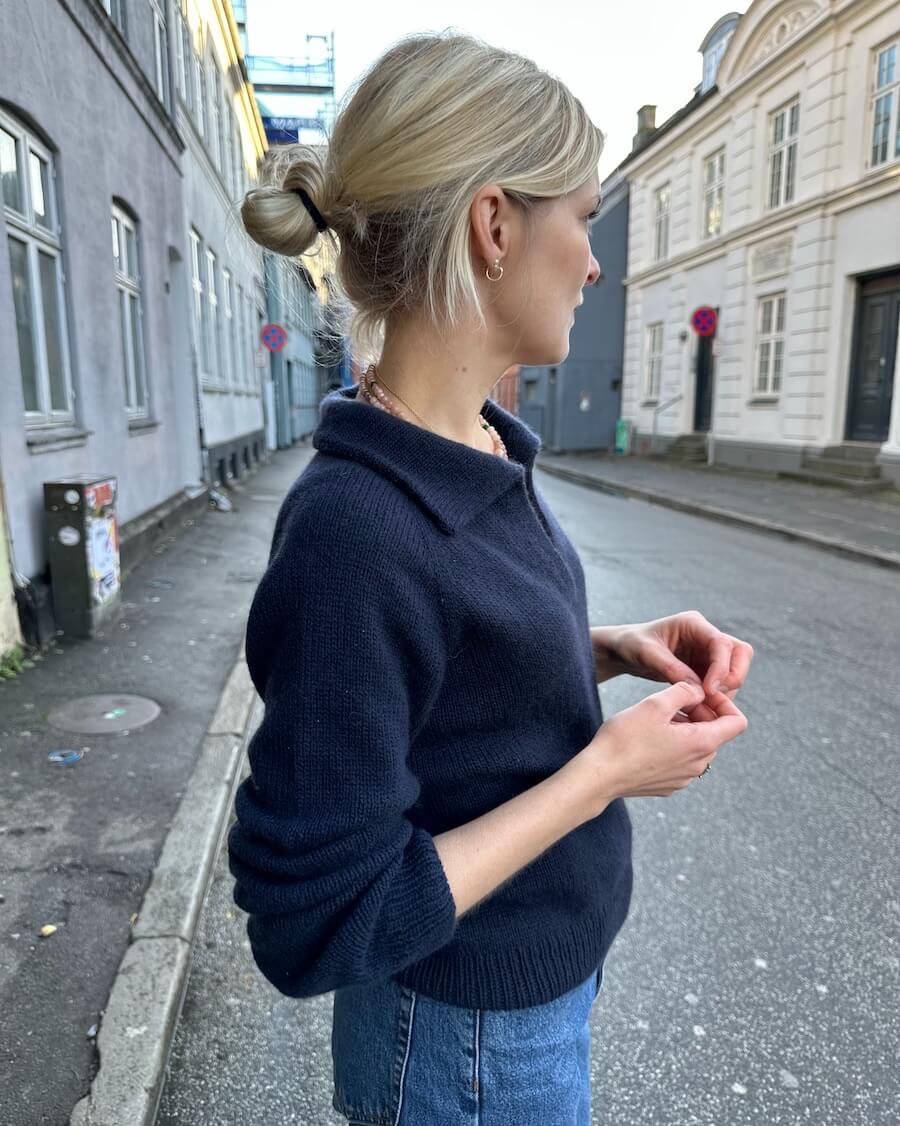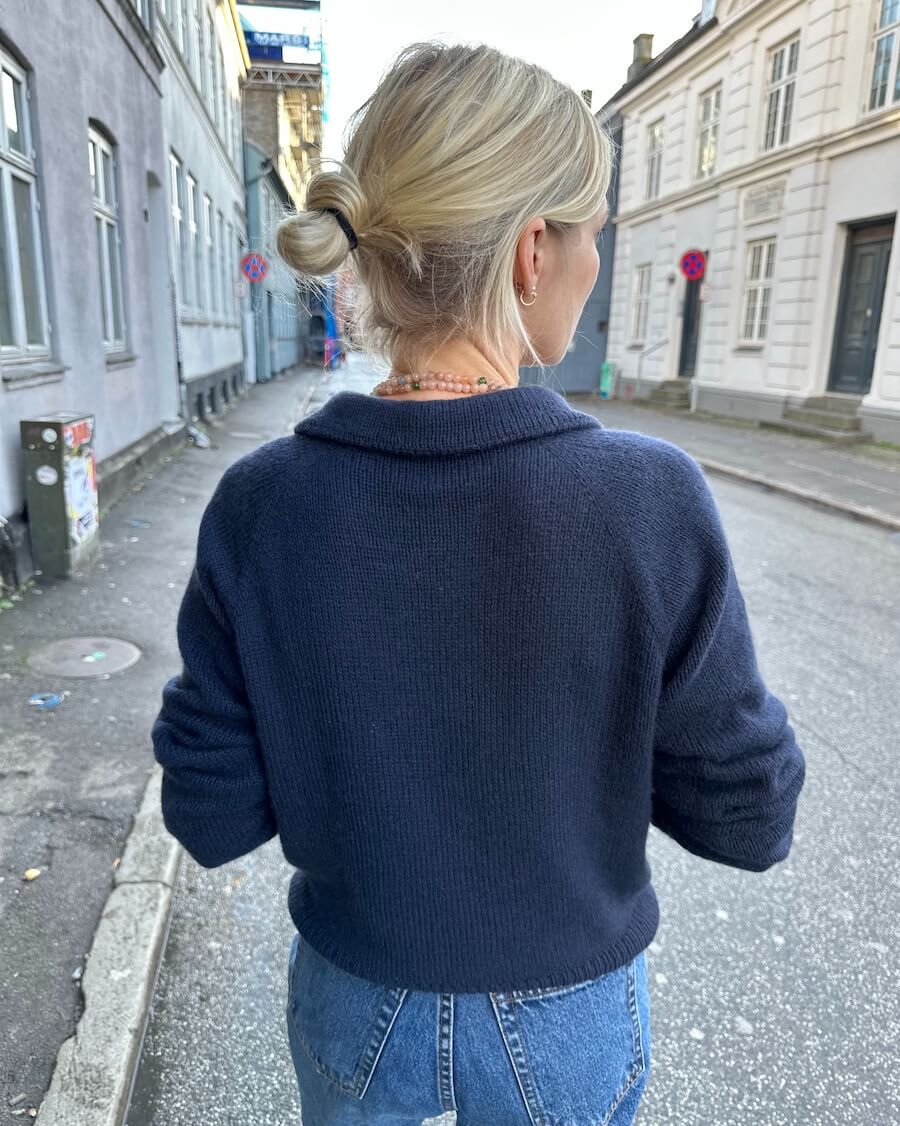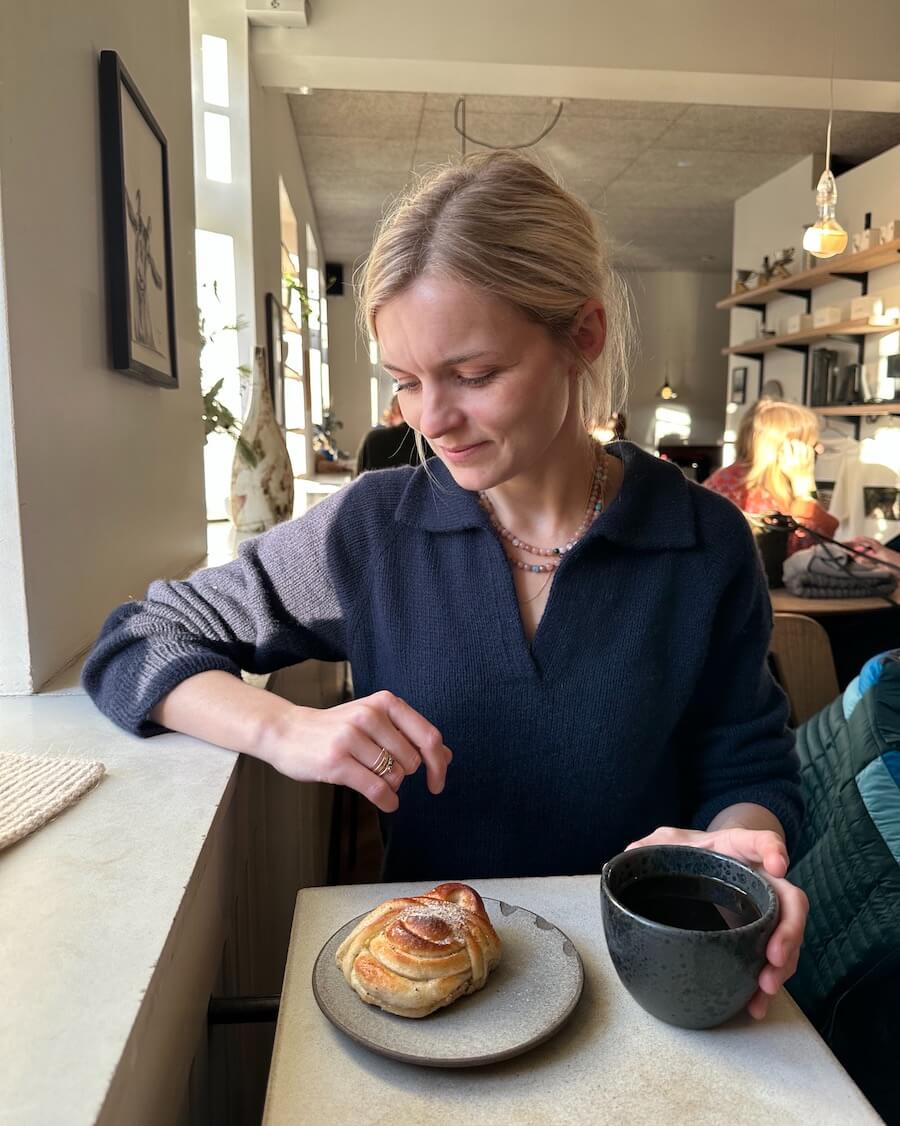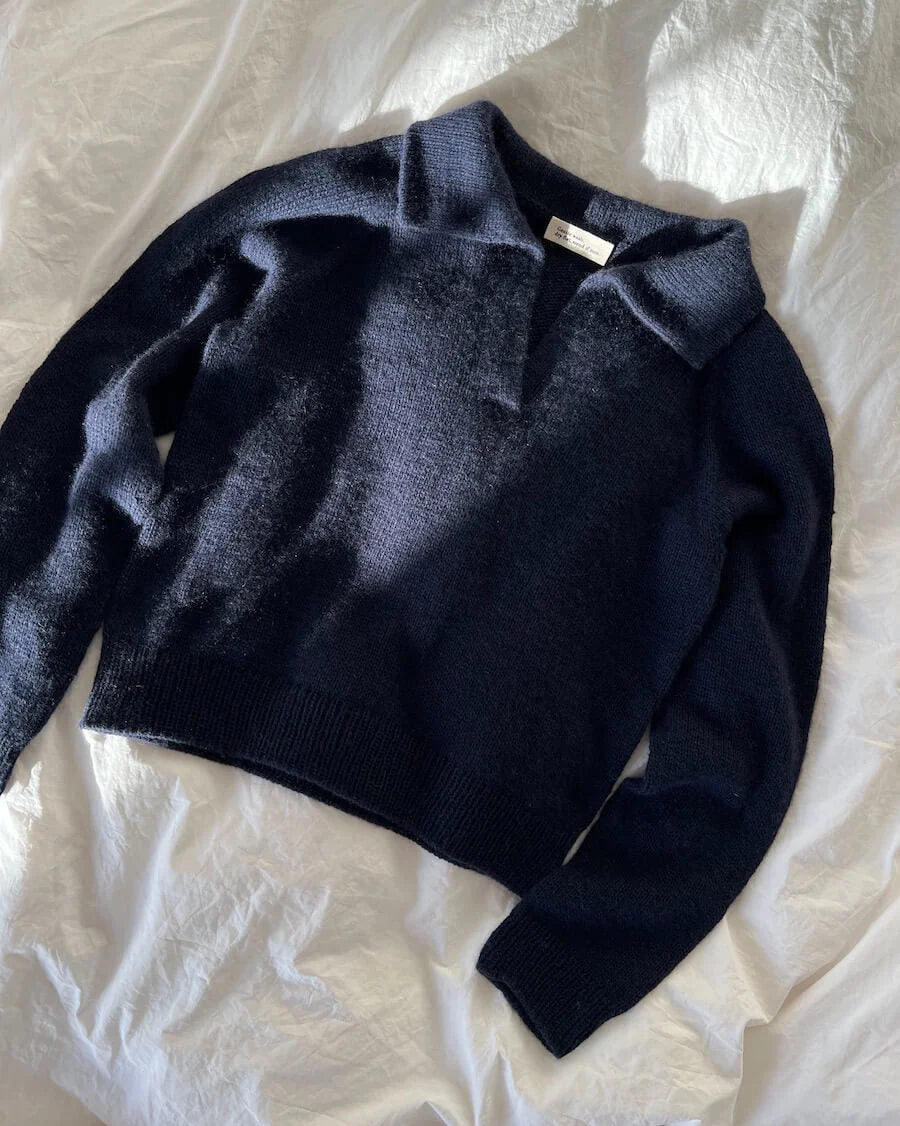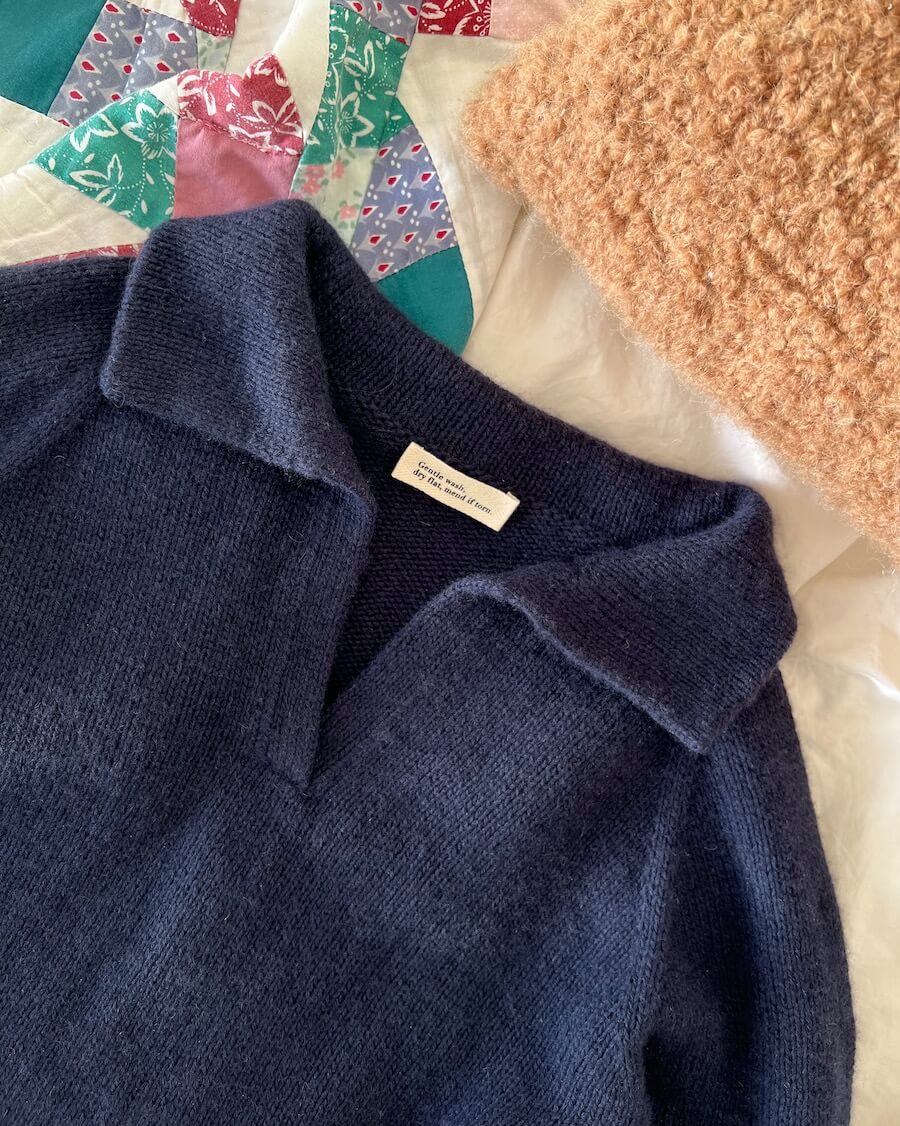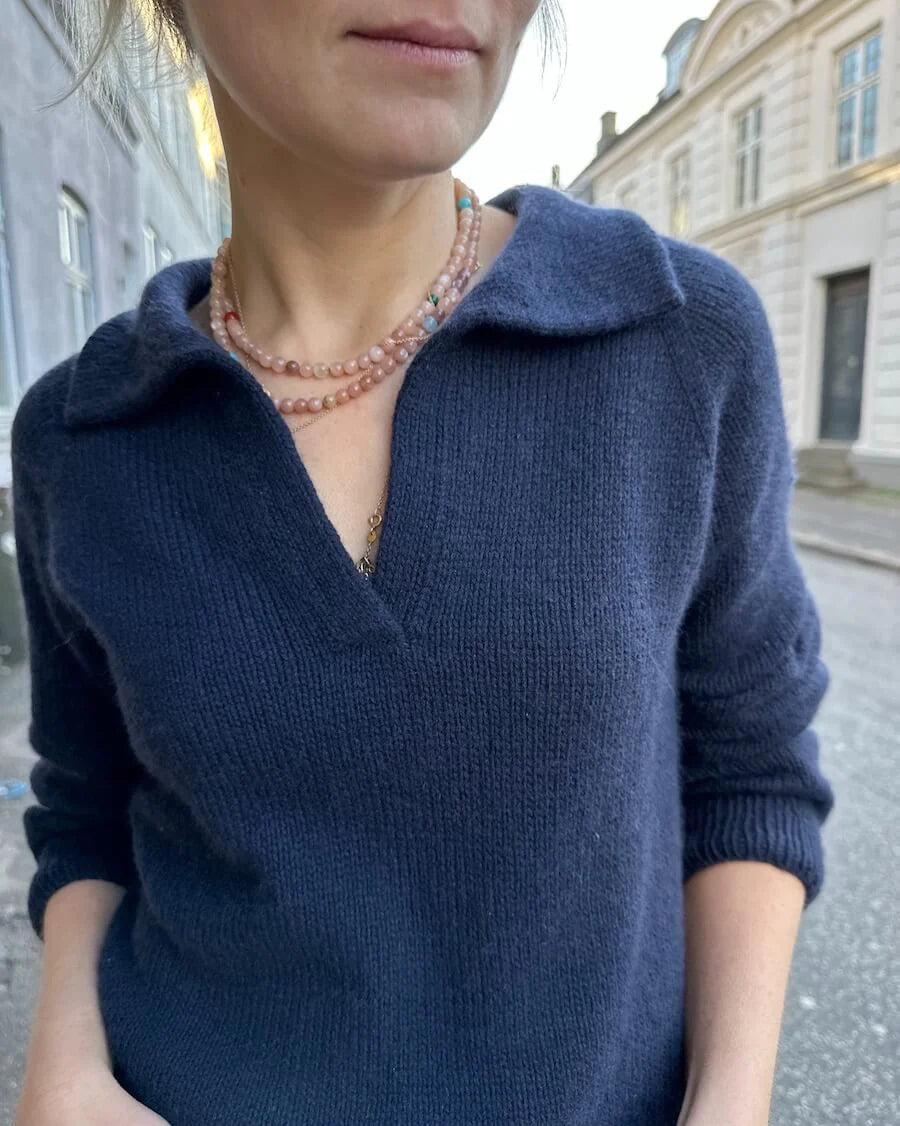 Elisabeth Blouse
In stock
Pickup available at Spinneriet Lindome
Usually ready within 24 hours
Spinneriet Lindome
Pickup available, usually ready within 24 hours
Spinnmästarevägen 2
437 34 Lindome
Sweden
+46708728585
This knitting pattern is in Swedish.
The Elisabeth Blouse is knitted from the top down. First, the collar is knitted so that it appears as stockinette stitch from both the front and the back, and then the first part of the yoke is knitted back and forth on circular needle with raglan increases. Along the edges of the yoke, stitches are picked up and along these, double-knit front edges are knitted before the rest of the yoke is brought together and finished knitting. A neckline is formed using shortened rounds. 
The pattern uses the techniques Judy's Magic Cast On, German Short Rows, double knitting and Italian cast off. Knit a test patch to find the stitch size that gives you the right stitch strength. 
Size guide
The Elisabeth Blouse should have a range of motion (positive ease) of around 6 cm. The sizes XS (S) M (L) XL (2XL) 3XL (4XL) 5XL correspond to a bust measurement, measured on your body, of 80-85 (85-90) 90-95 (95-100) 100-110 (110- 120) 120-130 (130-140) 140-150 cm. The measurements of the finished blouse are given on the front of the pattern. Note: These measurements only apply if the stick strength is maintained. Measure yourself before you start knitting to determine which size will fit you best. If you e.g. measures 90 cm around the bust (or the widest part of your body), you should knit a size S. A blouse in size S has an excess width of 96 cm and in the mentioned example will give a range of movement (positive ease) of 6 cm.
Sizes: XS (S) M (L) XL (2XL) 3XL (4XL) 5XL
Overall width of the blouse: 90 (96) 101 (106) 117 (125) 136 (146) 155 cm
Length: 50 (51) 52 (53) 55 (56) 57 (59) 60 cm (measured center back without collar)
Stickfasthet: 23 stitches x 32 rounds in stocking stitch on needles 4 mm = 10 x 10 cm 
Knitting suggestions: Circular needle 4 mm (2 pcs 80 and/or 100 cm), circular needle 3.5 mm (80 and/or 100 cm), circular needle 2.5 mm (60 cm), double pointed needles 3.5 mm and 4 mm (if you do not knits with Magic Loop technology)
Material: Suggestion 1: 250 (250) 275 (300) 325 (350) 375 (400) 400 g Cashmere Classic från Cardiff Cashmere (25 g = 112 m) or Cashmere 6/28 from Pascuali (25 g = 112 m) or Cashmere Premium from Lang Yarns (25 g = 115 m) or Cashmere from Mondial (25 g = 115 m)
Suggestion 2: 200-250 (250) 250 (300) 300 (350) 350 (400) 400 g Sunday from Sandnes Garn (50 g = 235 m) orMerino from Knitting for Olive (50 g = 250 m) knit together with 125-150 (150) 150 (175) 175 (200) 200 (225) 225 g Thin Silk Mohair from Sandnes Garn (25 g = 212 m) or Silk Mohair from Isager Yarn (25 g = 212 m) or 150 (175) 175 (200) 200 (225) 225-250 (250) 250 g Compatible Cashmere från Knitting for Olive (25 g = 187 m)
Suggestion 3: 300 (300) 350 (350) 400 (400-450) 450 (500) 500 g Pernilla från Filcolana (50 g = 175 m)
Difficulty: ★ ★ ★ ★ ★ (5 out of 5)