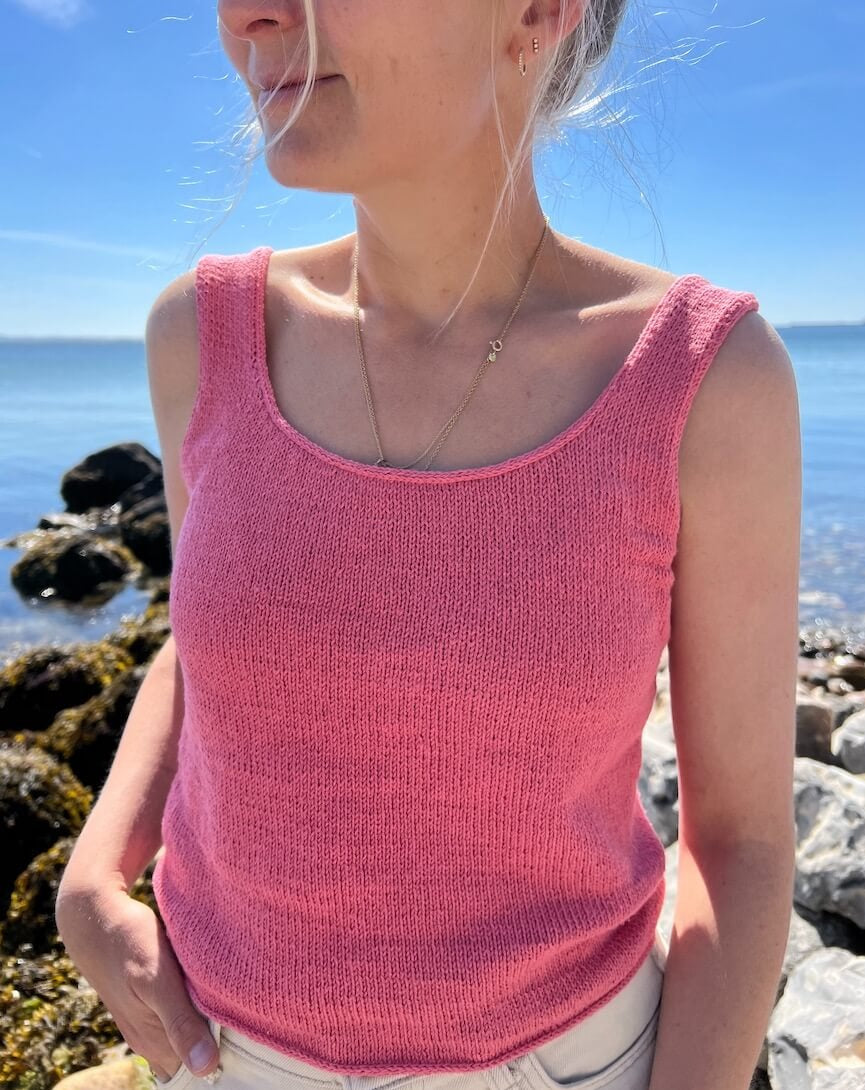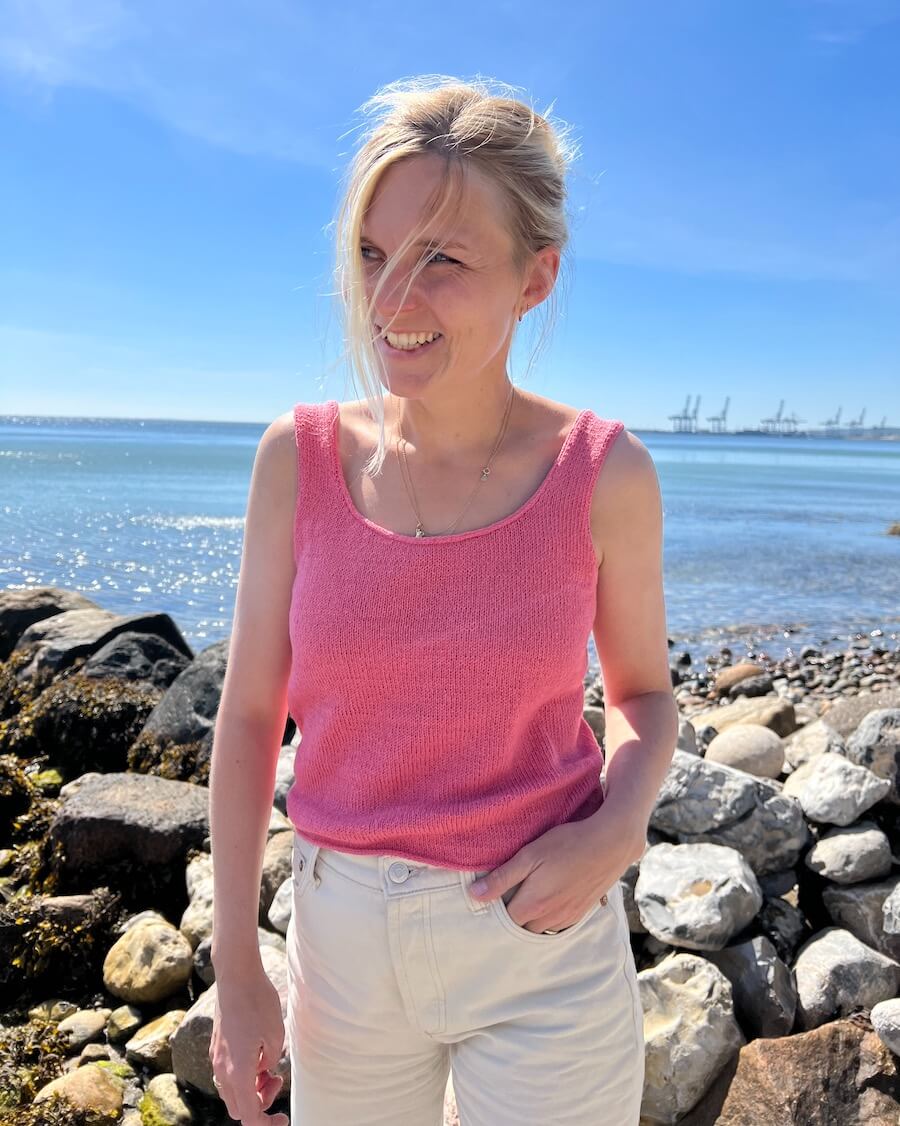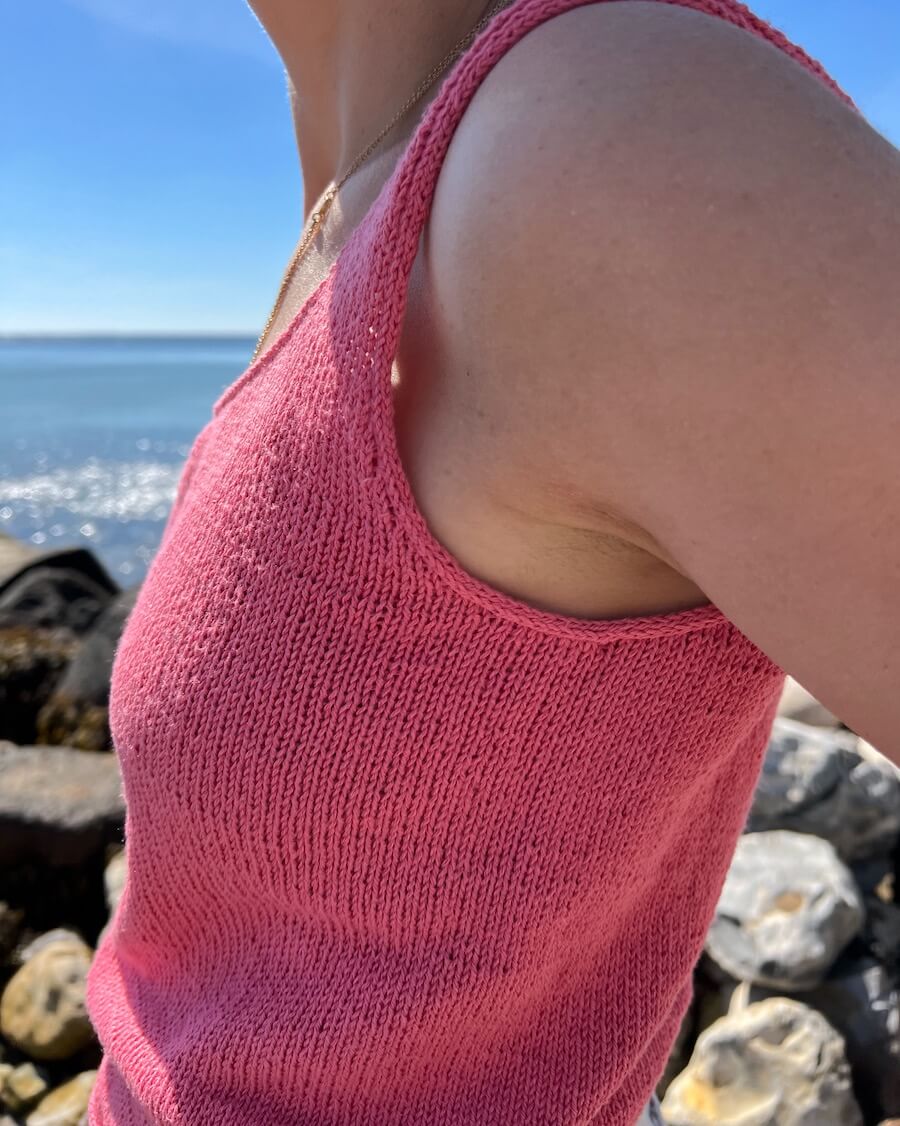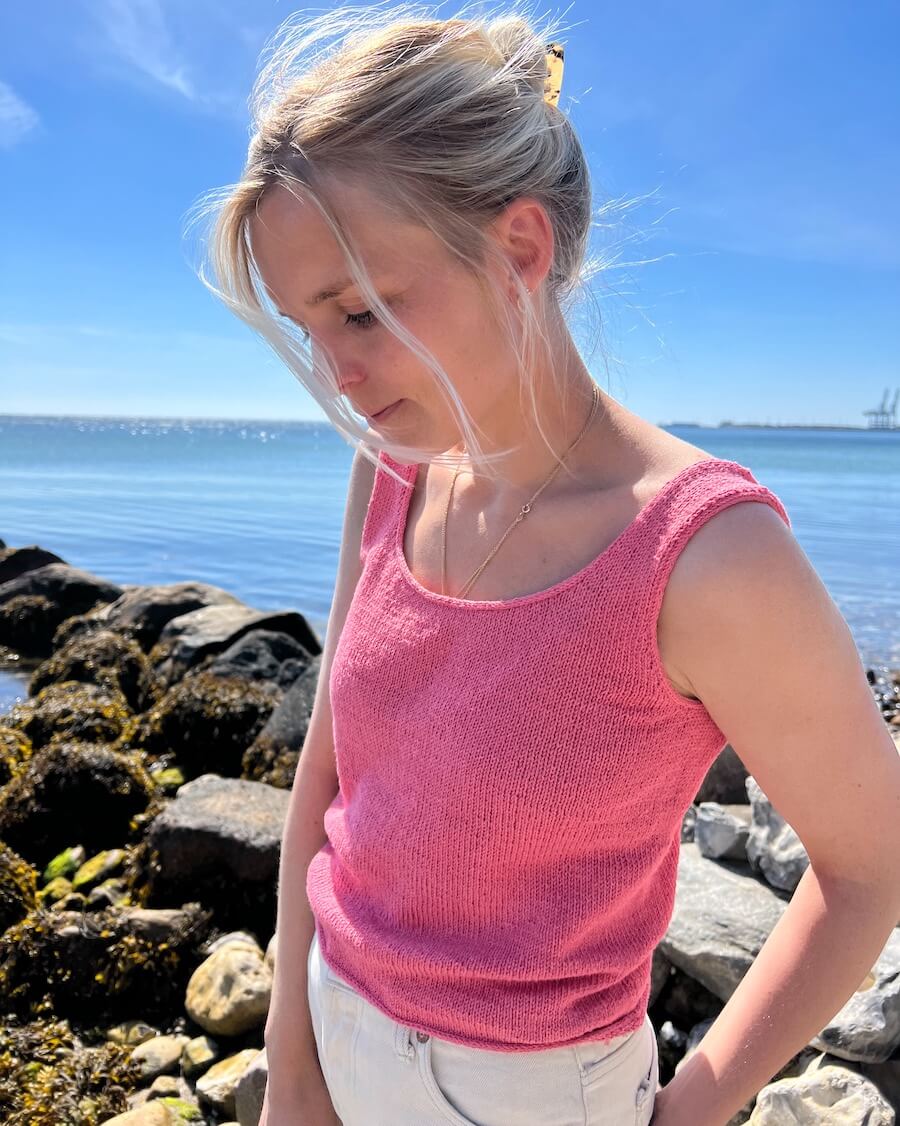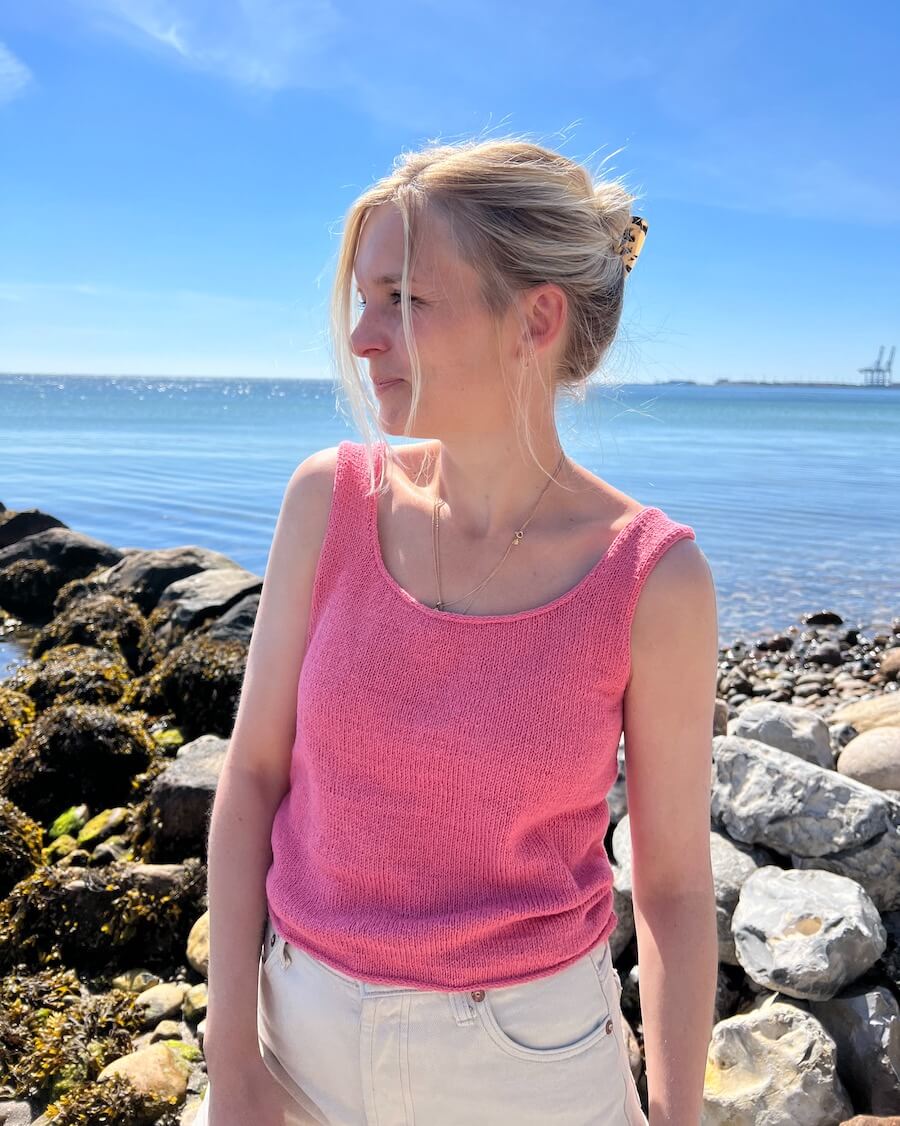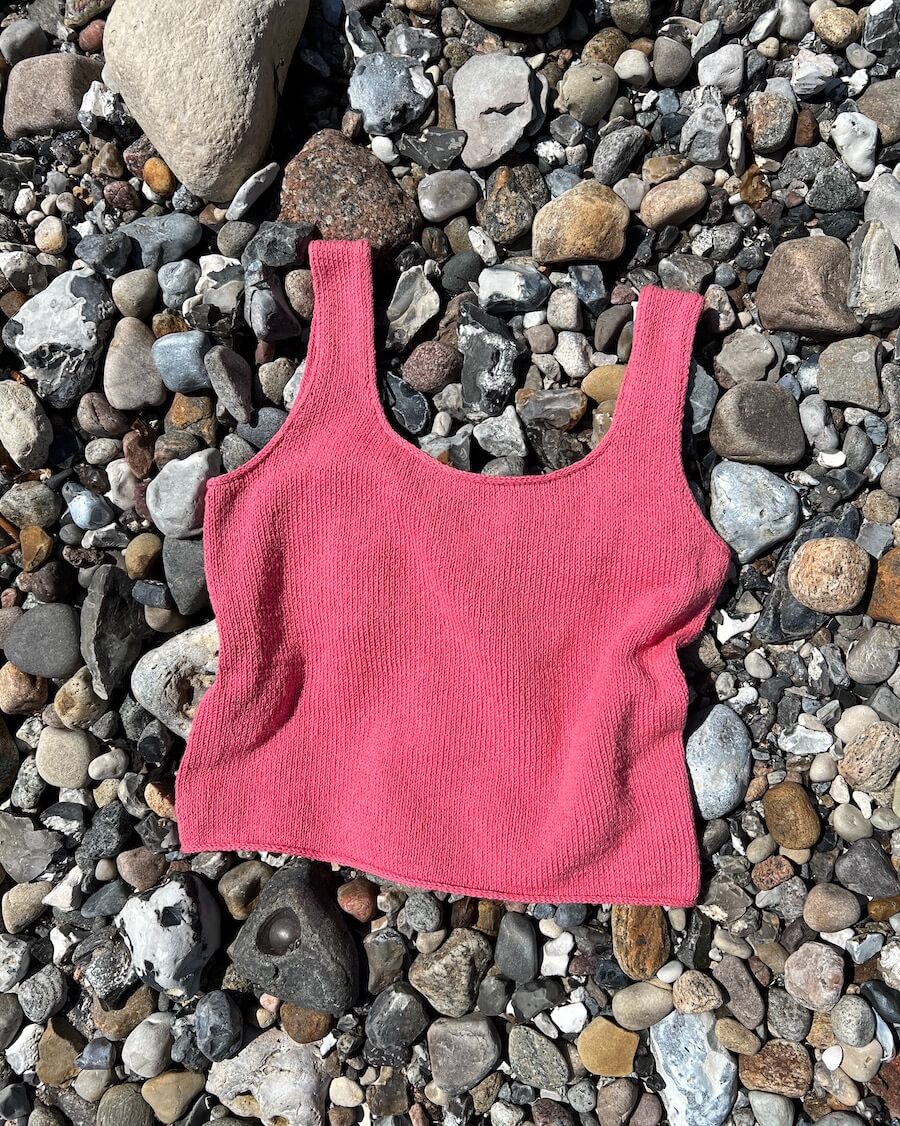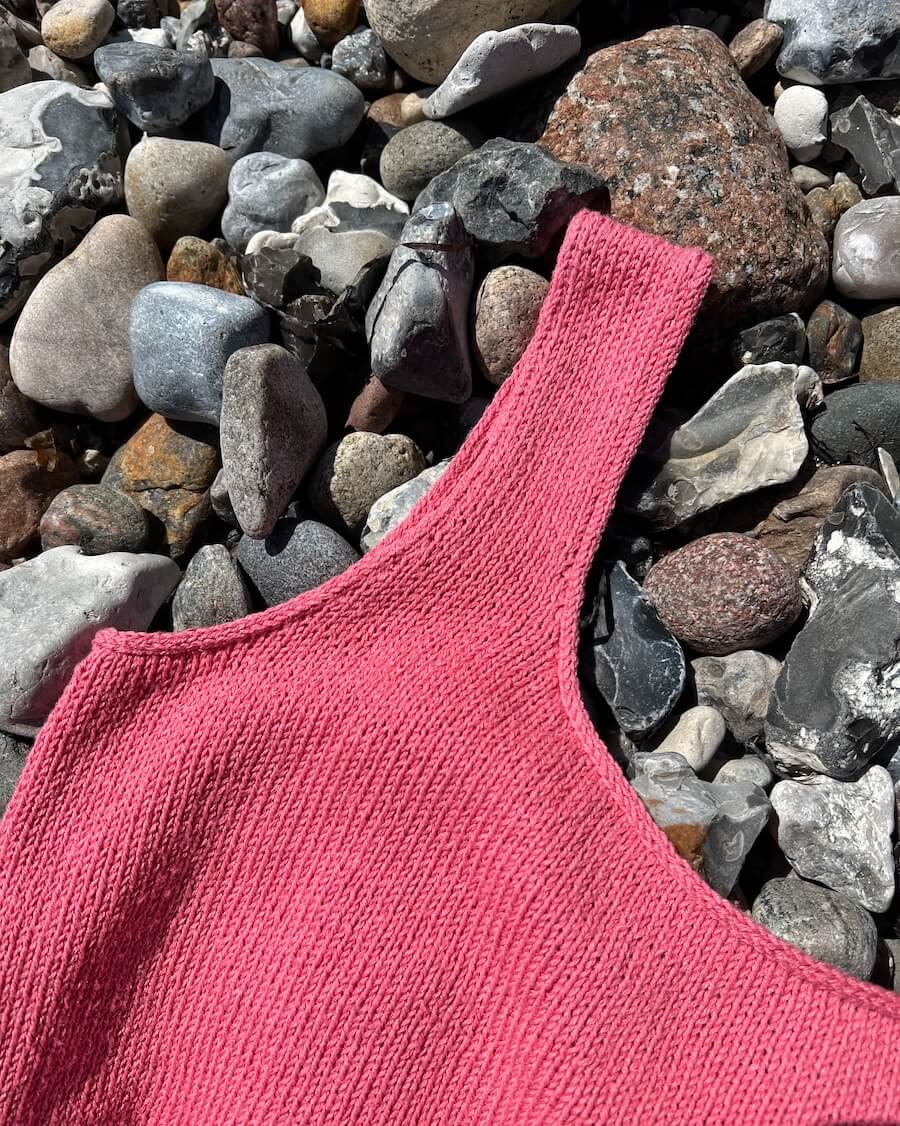 June Top Light
Only 1 unit left
Pickup available at Spinneriet Lindome
Usually ready within 24 hours
Spinneriet Lindome
Pickup available, usually ready within 24 hours
Spinnmästarevägen 2
437 34 Lindome
Sweden
+46708728585
June Top Light is knitted from the bottom up. The body is knitted in stockinette stitch and the work is then divided into front piece and back which are knitted separately, front and back in stockinette stitch. The pattern also includes instructions for knitting the top from the center using a temporary lay-up, so that the final length of the top can be adjusted at the very end. The June Top Light is designed so that the neckline is deeper on the back – but just enough to still cover a bra. A narrow i-cord edge is knitted along all edges.
Size guide
The sizes XS (S) M (L) XL (2XL) 3XL correspond to a bust measurement of approximately 80-85 (85-90) 90-95 (95-100) 100-110 (110-120) 120-130 cm. June Top Light is thus worn with a range of motion of approximately -6 cm. Measure yourself before you start knitting to determine which size will fit you best. If you e.g. measures 89 cm around the bust (or the widest part of your body) you should knit a size S. A top in size S has an overall width of 83 cm and in the mentioned example will give a range of movement (negative ease) of -6 cm.
The model in the picture wears a size XS, has a bust measurement of 83 cm and is 164 cm tall. The top is thus worn with a range of movement of -4 cm.
Sizes: XS (S) M (L) XL (2XL) 3XL
Overwidth: 79 (83) 90 (94) 101 (113) 123 cm
Full length: 50 (52) 54 (56) 58 (59) 61 cm
Stickfasthet: 28 stitches x 40 rounds in stocking stitch on needles 2.5 mm = 10 x 10 cm
Knitting suggestions: Circular needle 2.5 mm (80 cm), circular needle 2 mm (40 and 80 cm)
Material: 100 (100-150) 150 (150) 200 (200) 250 g Pure Silk från Knitting for Olive (50 g = 250 m) or 150 (150) 150 (150-200) 200 (250) 250 g Merci from Filcolana (50 g = 200 m)
Level of difficulty: ★ ★ ★ (3 out of 5).