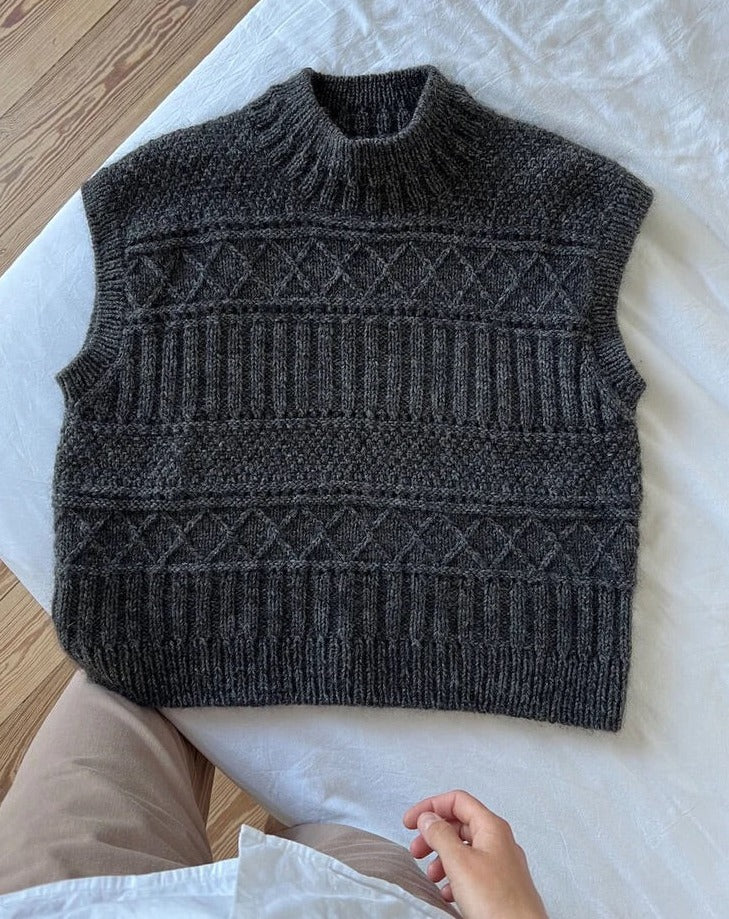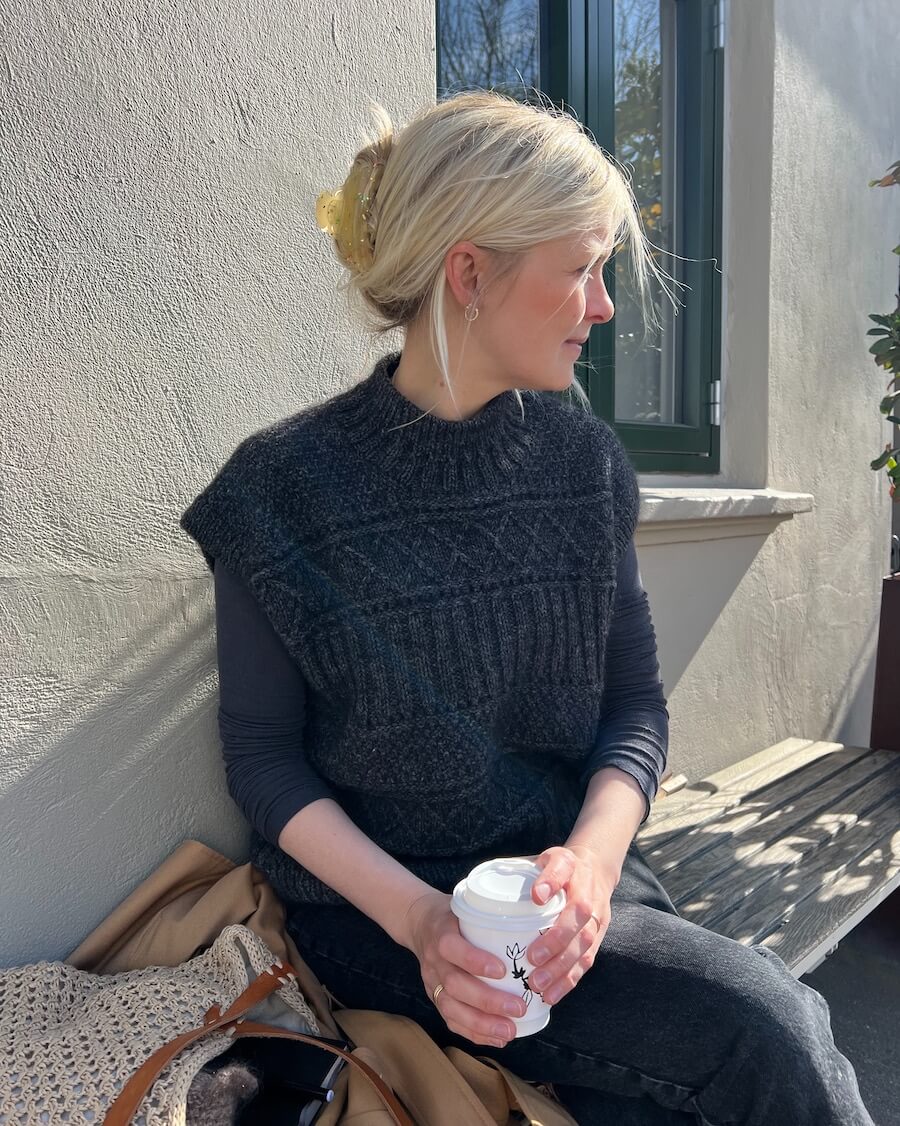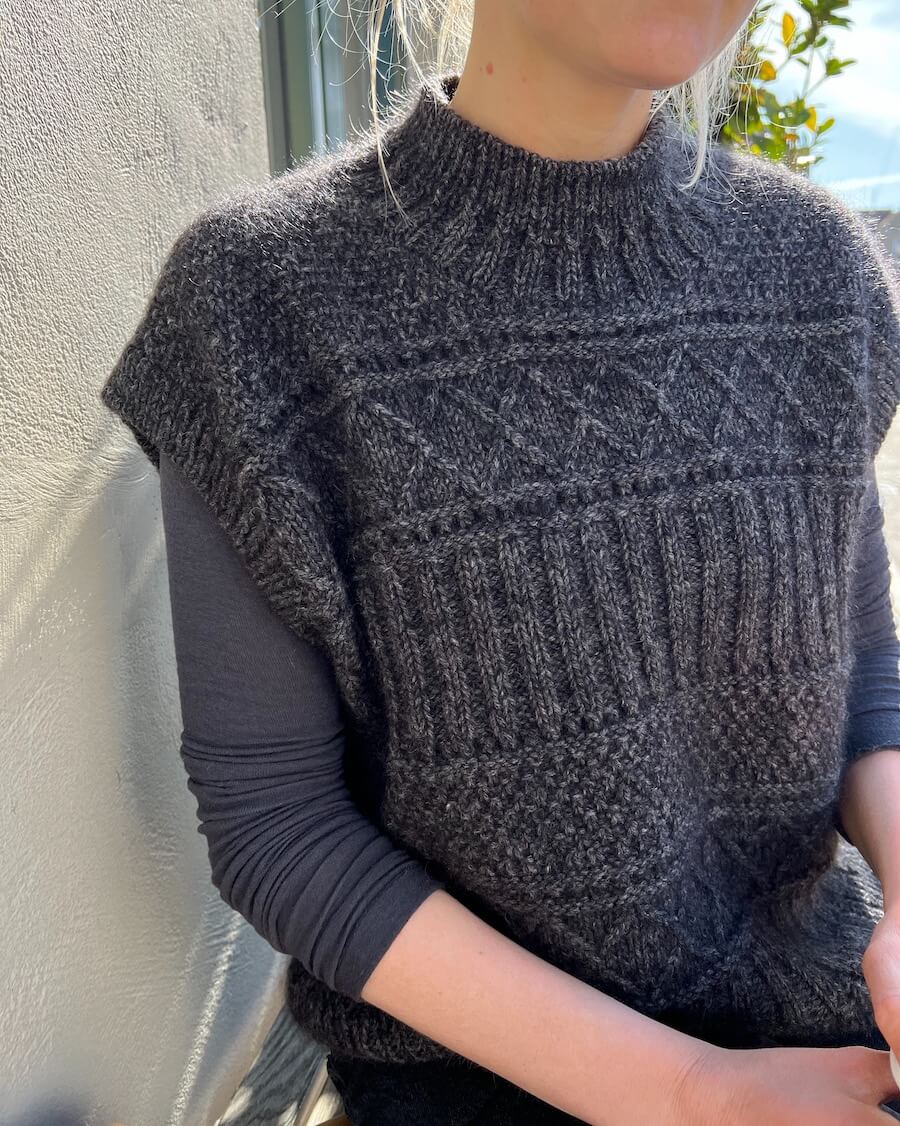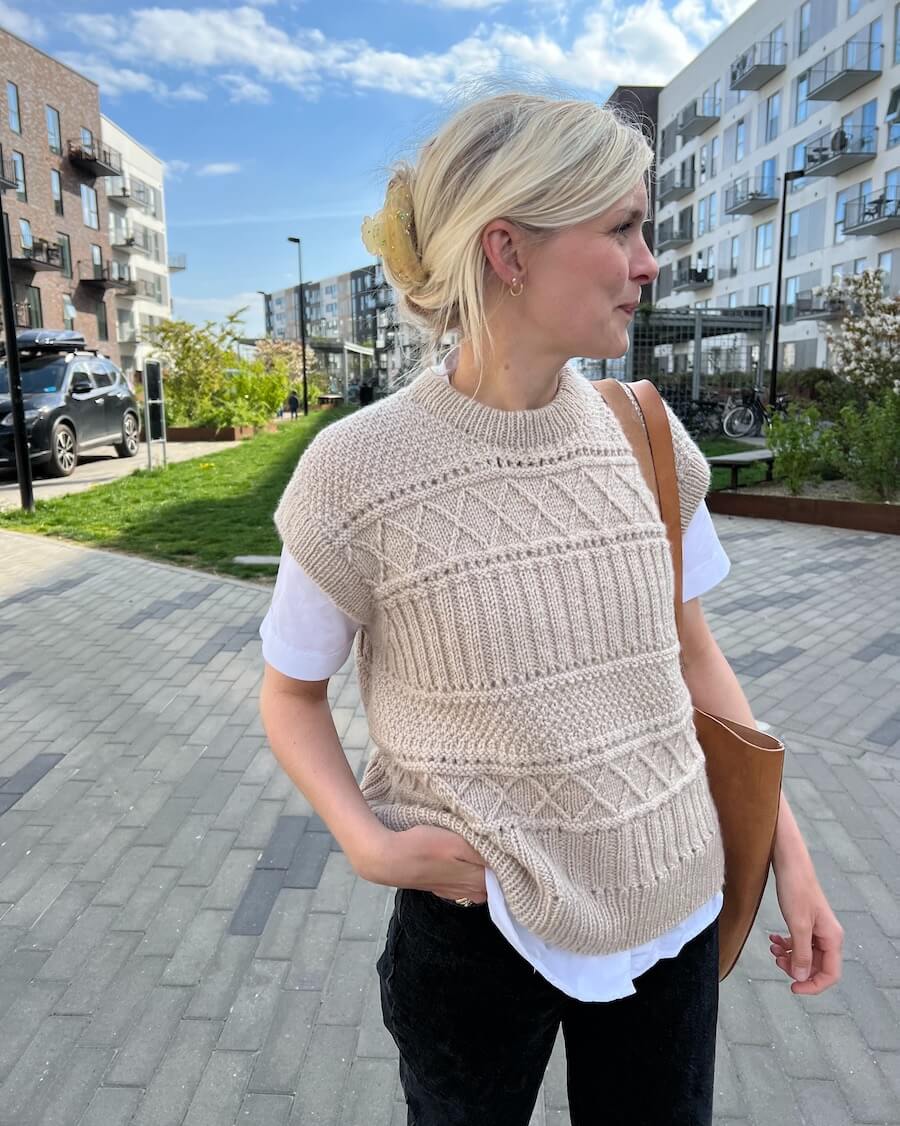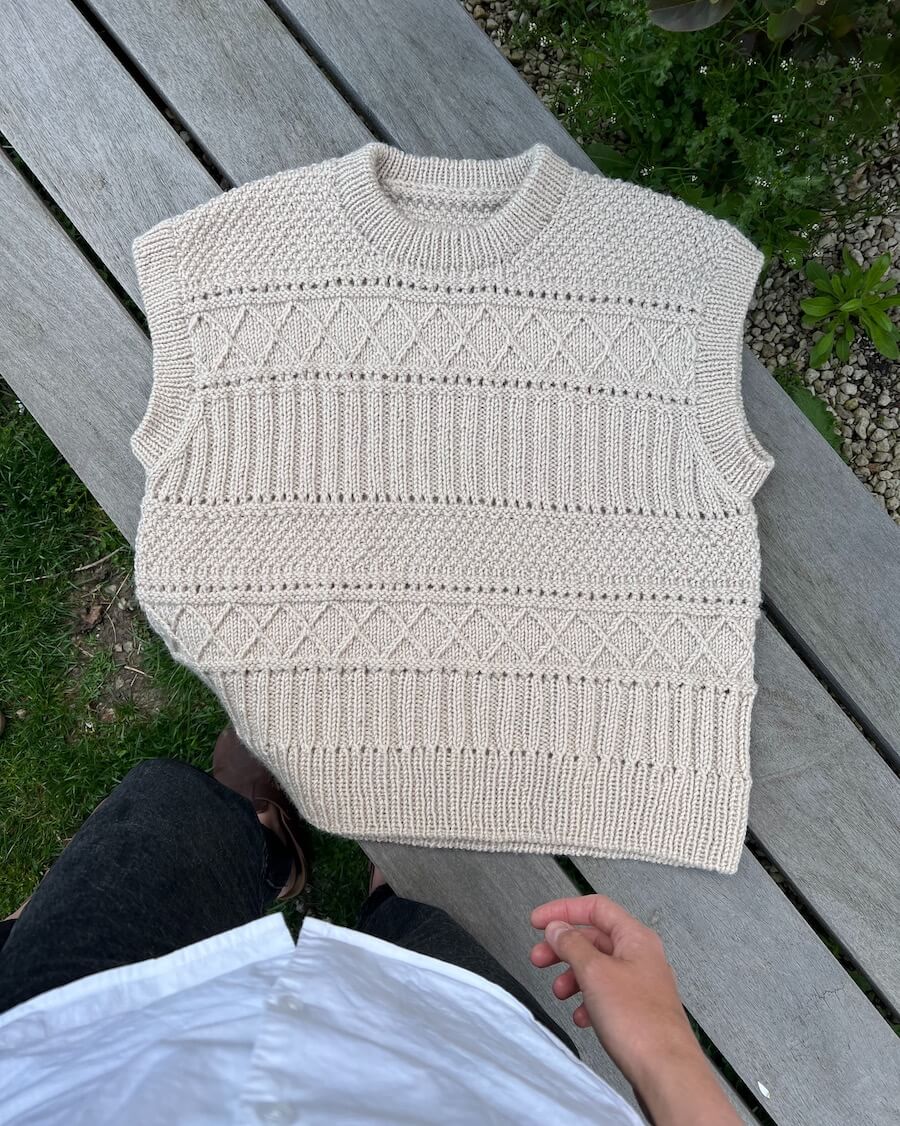 Ingrid Slipover
Only 4 units left
Pickup available at Spinneriet Lindome
Usually ready within 24 hours
Spinneriet Lindome
Pickup available, usually ready within 24 hours
Spinnmästarevägen 2
437 34 Lindome
Sweden
+46708728585
Ingrids pullover
Den verkar ok har inte börjat sticka den ännu. Funderar på vilket garn jag vill ha. Undrar vilket garn som den nä är stickad i på bilden?
This knitting pattern is in Swedish.

You can knit with 1 strand of Heavy Merino together with 1 strand of Soft Silk Mohair.
Ingrid Slipover is knitted from top to bottom with structured knitting. First, the back is knitted, which is knitted with shortened rounds to shape the shoulder slope. Next, stitches are picked up for the shoulder parts, which are then brought together at the front to knit the front piece. Front piece and back are in turn joined under the armhole to knit the torso, which is knitted straight down. Elastic edging is knitted in the armhole and in the neck. Ingrid Slipover is knitted with structured knitting which consists of three different pattern segments. Between each of these, a section with a hole pattern is knitted.
Make a sample before you start knitting to measure the stitch strength - note that the stitch strength must match both the height and the width for the measurements given on the front to match. 
Size guide
Ingrid Slipover should have a range of motion (positive ease) of approx. 20 cm in relation to your bust measurement. The sizes XS (S) M (L) XL (2XL) 3XL (4XL) 5XL correspond to a bust measurement, measured directly on the body, of 80-85 (85-90) 90-95 (95-100) 100-110 (110- 120) 120-130 (130-140) 140-150 cm. The measurements of the finished slipover are given on the front of the pattern. Measure yourself before you start knitting to determine which size will fit you best. If you e.g. measures 90 cm around the bust (or the widest part of your body), you should knit a size S. A slipover in size S has an overall width of 108 cm and in the mentioned example will give a range of movement (positive ease) of 18 cm.
Sizes: XS (S) M (L) XL (2XL) 3XL (4XL) 5XL
Slipover oversize: 104 (108) 116 (120) 128 (140) 148 (156) 168 cm
Length: 54 (55) 57 (59) 60 (63) 64 (67) 68 cm (without neckline)
Stickfasthet: 20 stitches x 30 rounds in structured knitting on needles 4 mm = 10 x 10 cm after washing and blocking
Knitting suggestions: Circular needle 4 mm (40, 60, 80 and/or 100 cm), circular needle 3 mm (40 cm), circular needle 3.5 mm (40, 80 and/or 100 cm)
Materials: Suggestion 1: 250-300 (300) 350 (350-400) 400 (450) 450-500 (500) 500-550 g Jensen from Isager Yarn (50 g = 125 m) or 300 (350) 400 (450) 450-500 (500) 500 (550) 550-600 g Pura Lana from Gepard Garn (50 g = 115 m) or 300 (300) 300-400 (400) 400 (400) 400-500 (500) 500 g Pelsuld 5.5/2 from Hjelholt Wool Spinderi (100 g = 275 m) knit together with75 (100) 100 (100-125) 125 (125) 125-150 (150) 150 g Silk Mohair from Isager Yarn (25 g = 212 m) or Soft Silk Mohair från Knitting for Olive (25 g = 225 m) or Brushed Lace från Mohair by Canard (25 g = 210 m)
Suggestion 2: 400 (450) 500 (550) 550-600 (600) 700 (700) 700-750 g Peer Gynt from Sandnes Garn (50 g = 91 m)
Level of difficulty: ★ ★ ★ ★ (4 of 5)