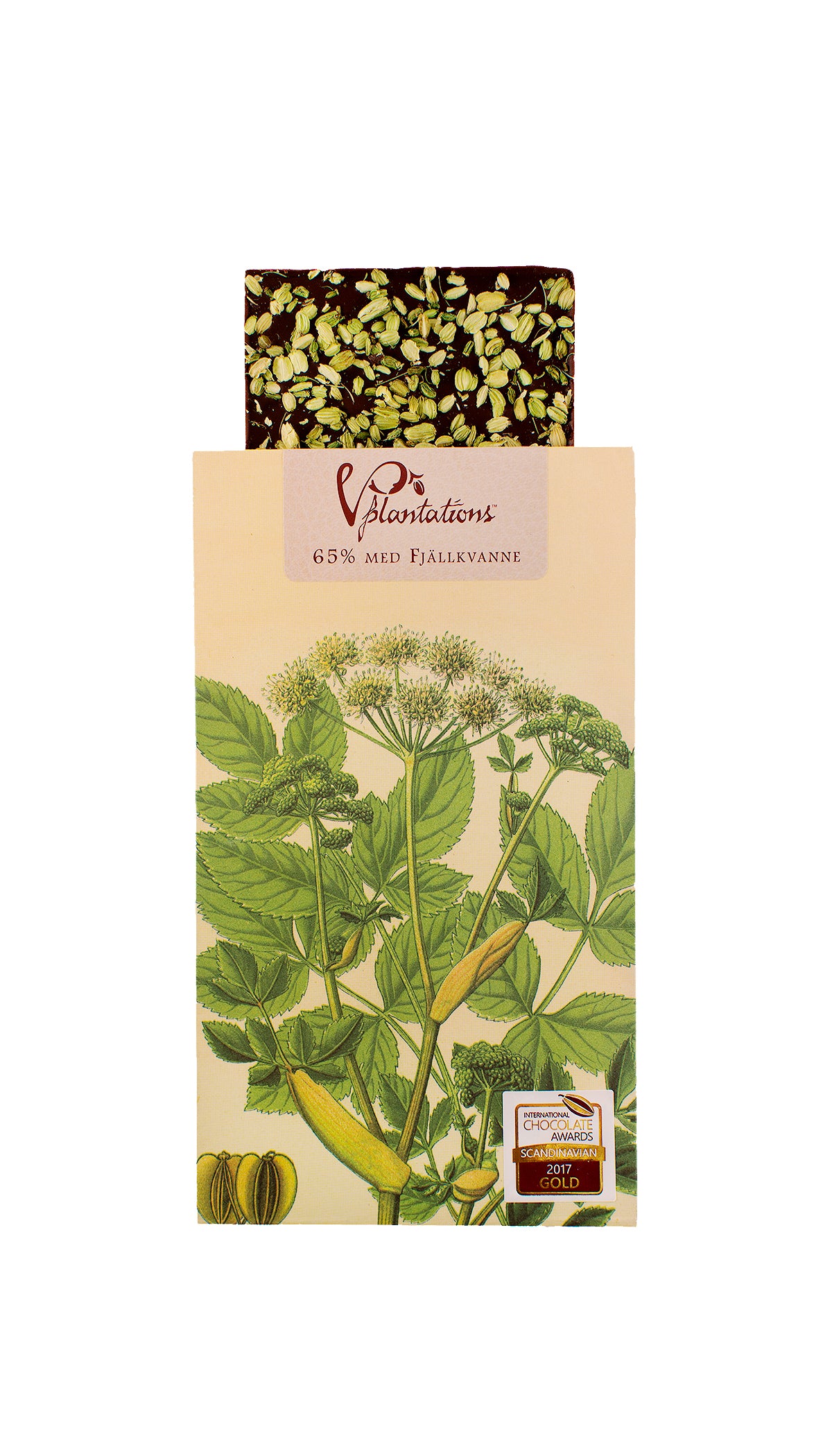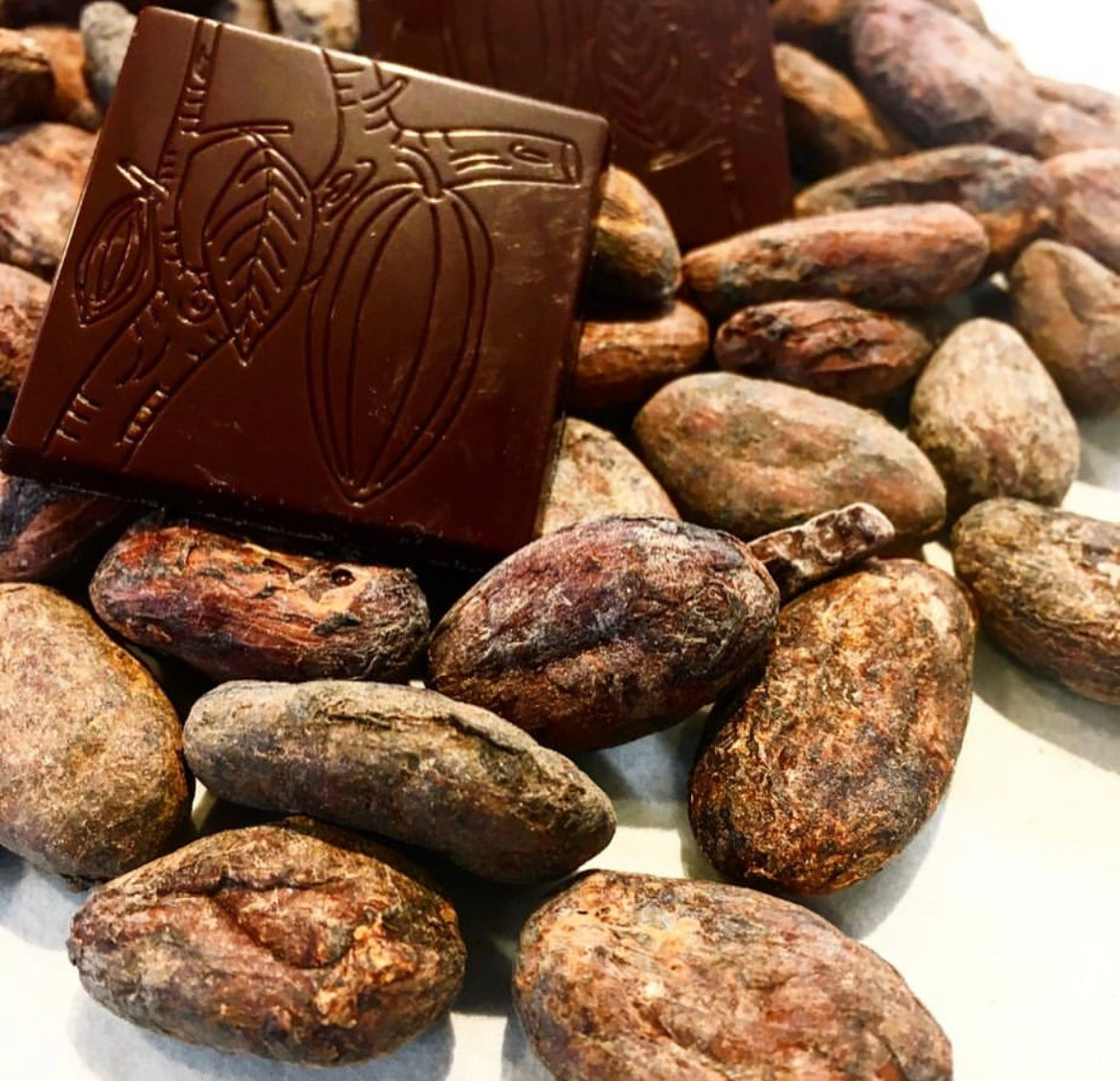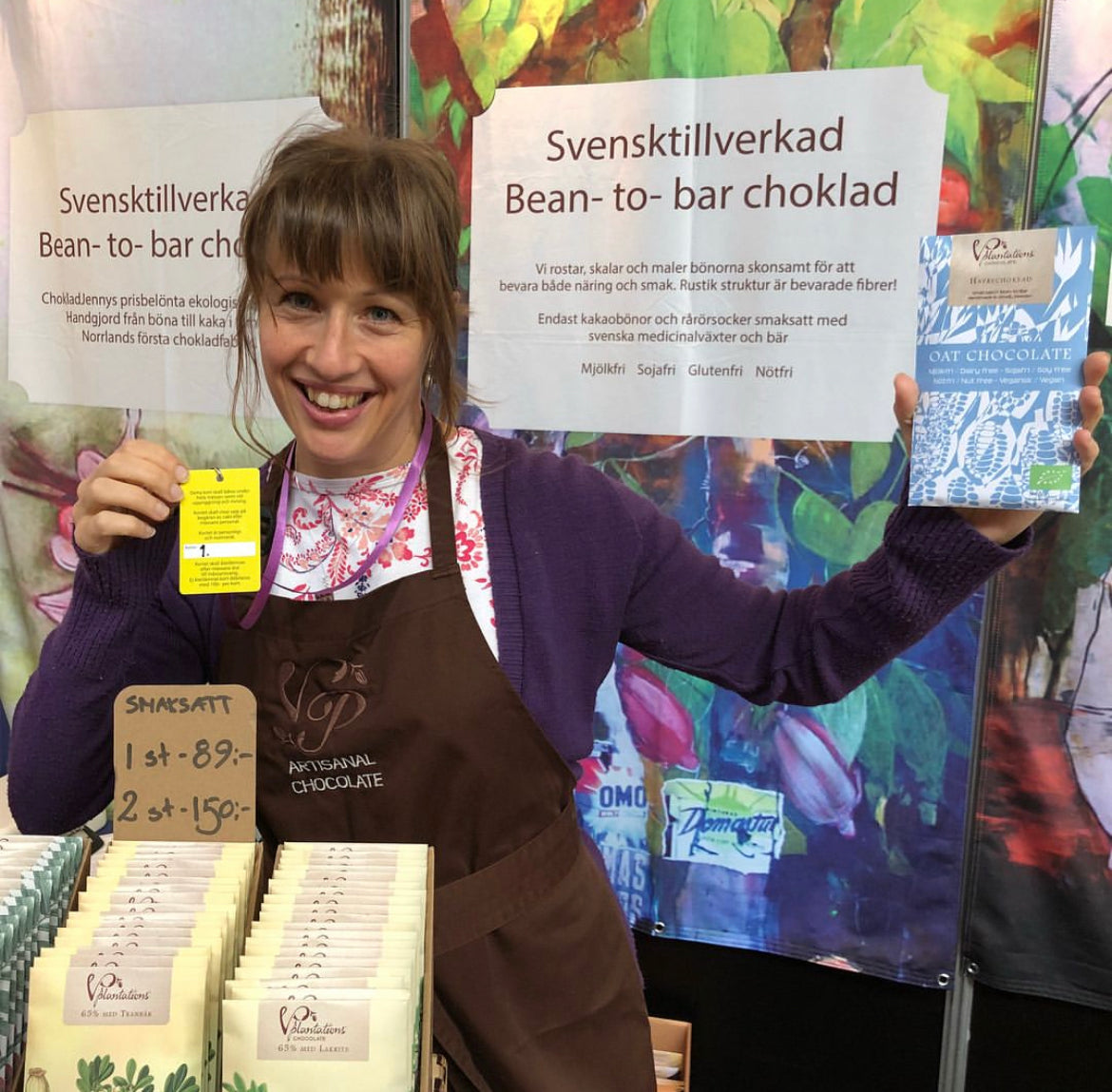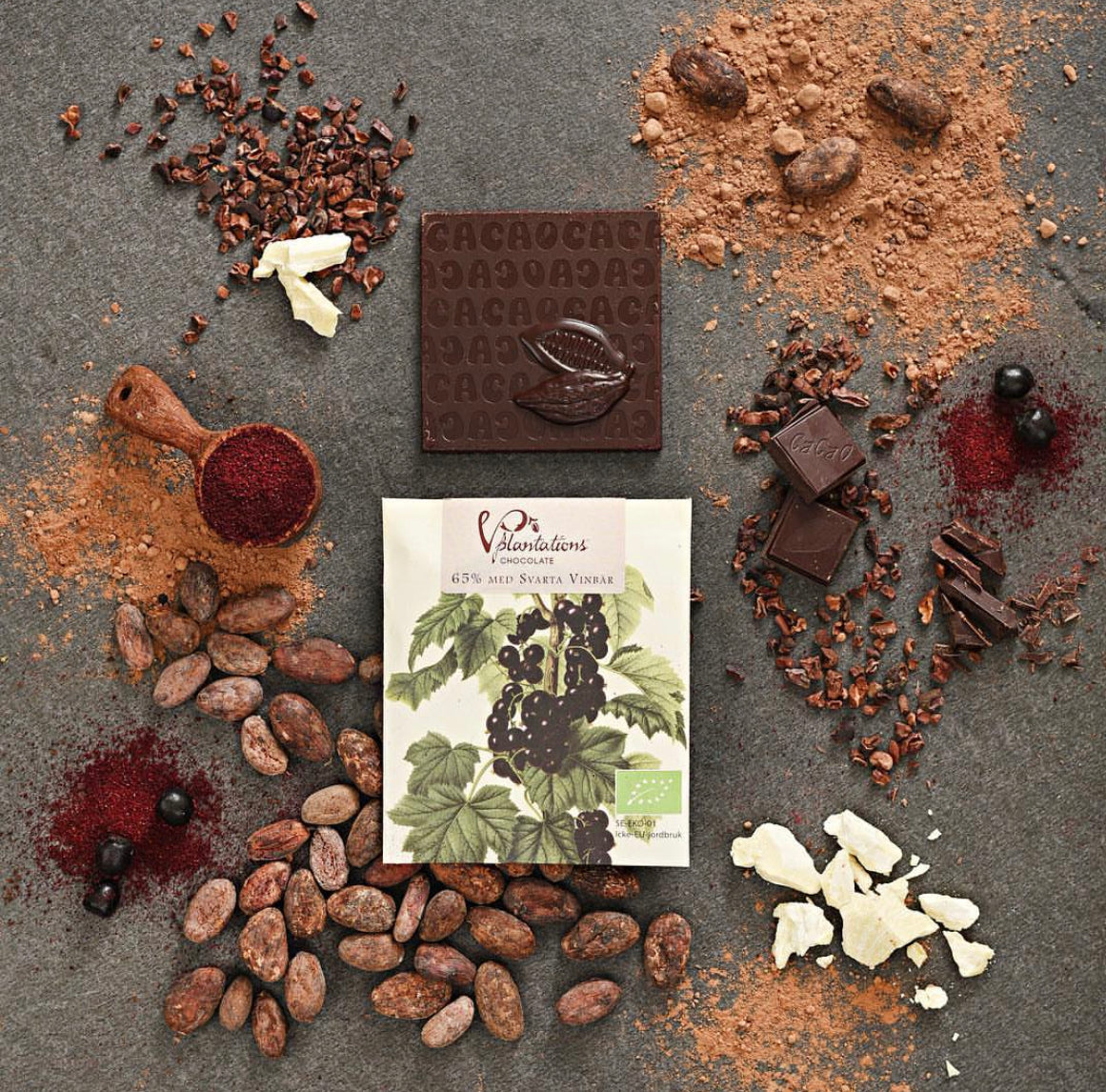 FjällKvanne-Chocolate
Pickup currently unavailable at Spinneriet Lindome
Spinneriet Lindome
Pickup currently not available
Spinnmästarevägen 2
437 34 Lindome
Sweden
+46708728585
65% with Kvanne 90g
The cocoa is sourced from sustainable cooperatives in Ecuador. The chocolate is made in Umeå and flavored with spicy seeds from the ancient medicinal plant; Angelica/Mountain Water. Our kvanne is picked in Västerbotten's mountain regions, dried locally and distributed over the cake by hand. Plant on packaging is painted by German botanist in the 19th century.

Let the chocolate slowly melt in your mouth with the bowl against your tongue. Then chew the seeds to extract the essential oils and enjoy a wonderful tingle.
Best "ChokladJenny" Nordic Chocolate has its own chocolate factory in Umeå! Her passion, knowledge and overall thinking have been rewarded with both bronze and silver place at the Chocolate Award, European and nominated in World class! Her incredibly good chocolate - Bean-to-bar (bean to cake) - has now found a place on the store's counter and in my heart. A warm welcome🤎
Read and enjoy about Jenny's incredible commitment!
"We make real chocolate, from bean to cake. "Our handmade bean-to-bar chocolate Vintage Plantations is made in Umeå, from organic cocoa and raw cane sugar. We flavor with Northern berries and medicinal plants that have been dried and ground locally. We peel, roast and stone grind cocoa beans in a gentle process to preserve the cocoa's fibers, antioxidants and unique taste. Therefore, the chocolate has a rustic structure. We import the cocoa beans directly from South America. The growers are trained and paid fairly. Already in 2008, we began our work to strengthen the growers in order to develop high quality cocoa. This quality work gives them both knowledge for life and secures fair incomes for future generations"
Jenny Berg'