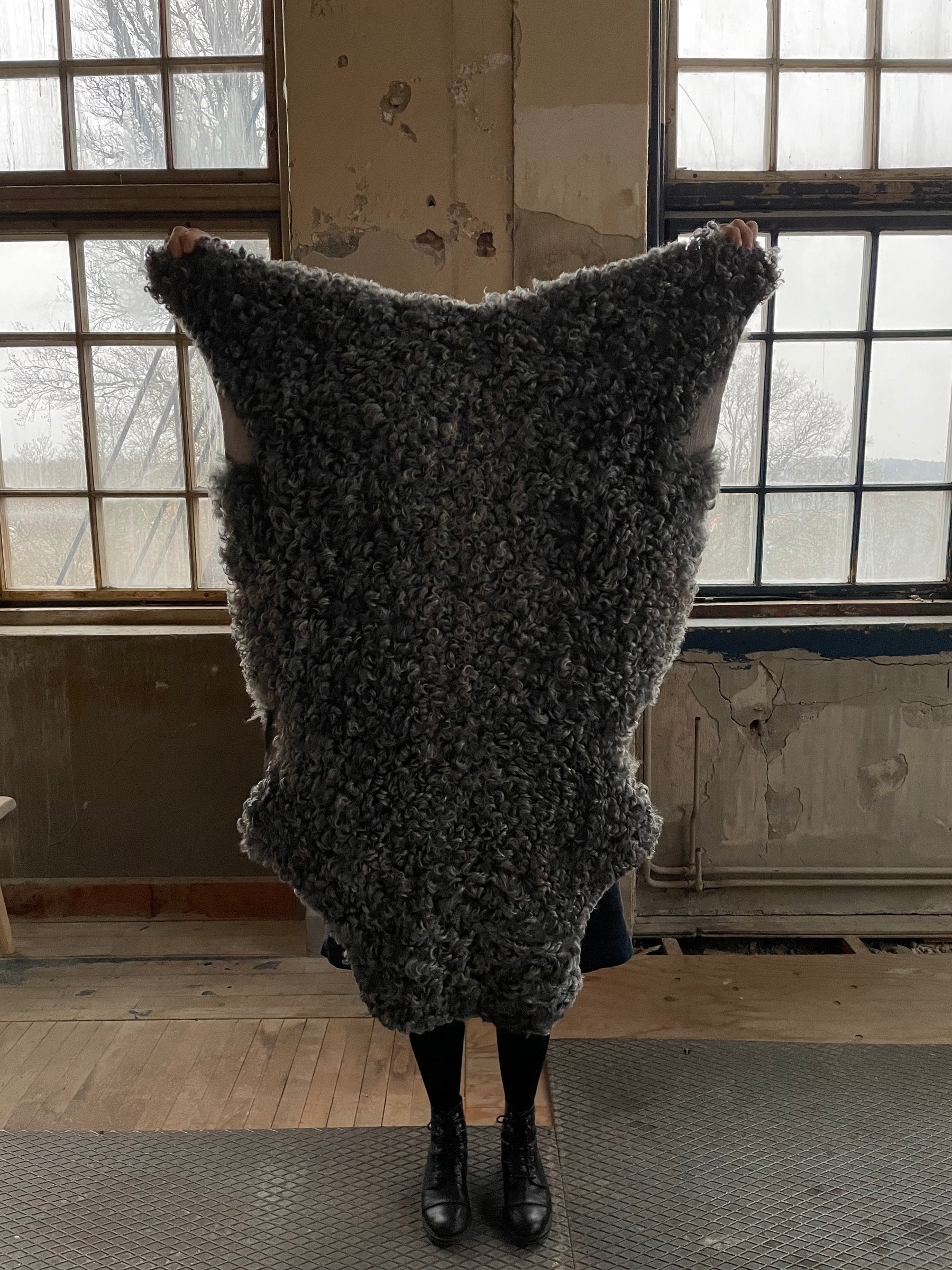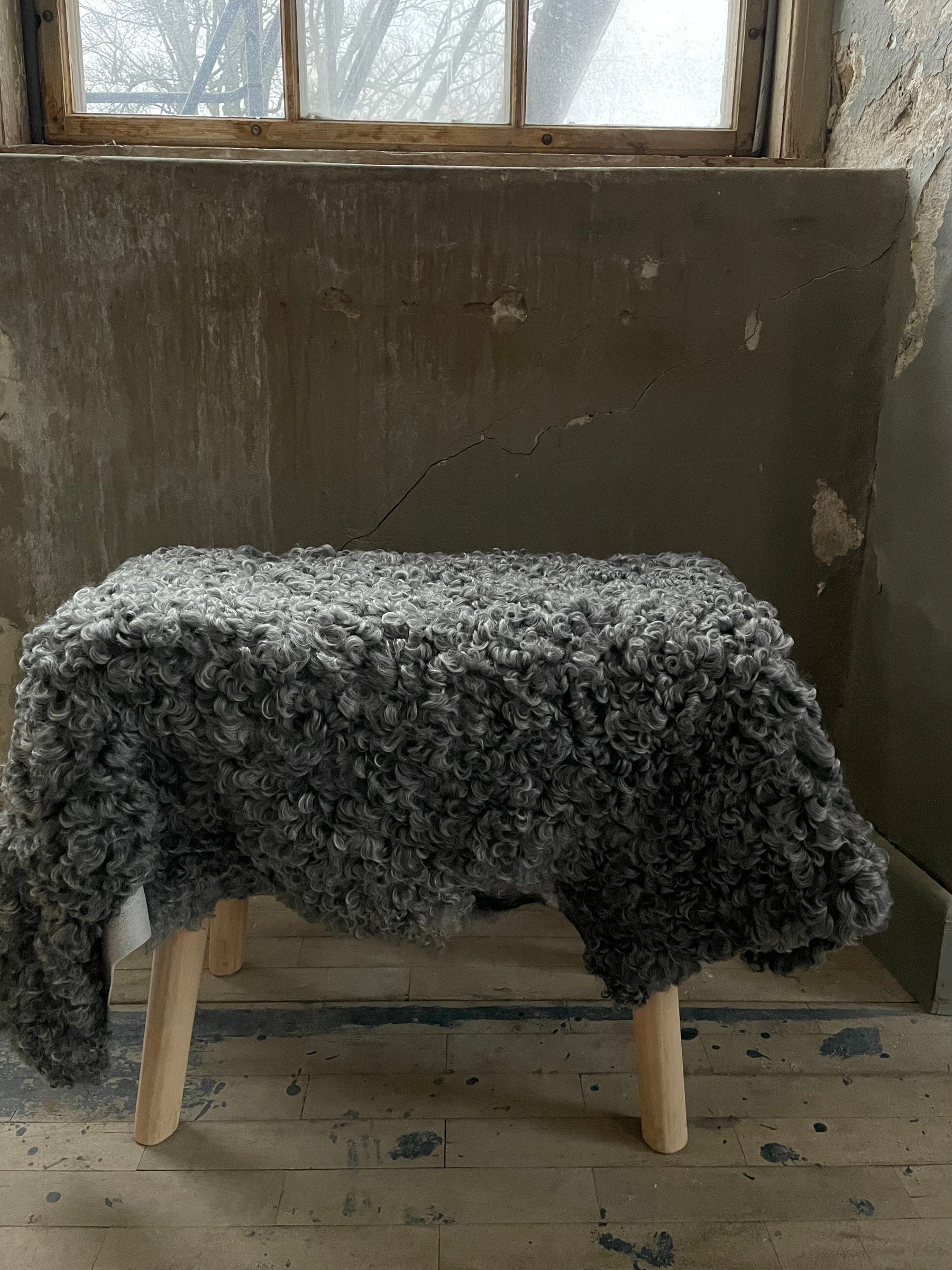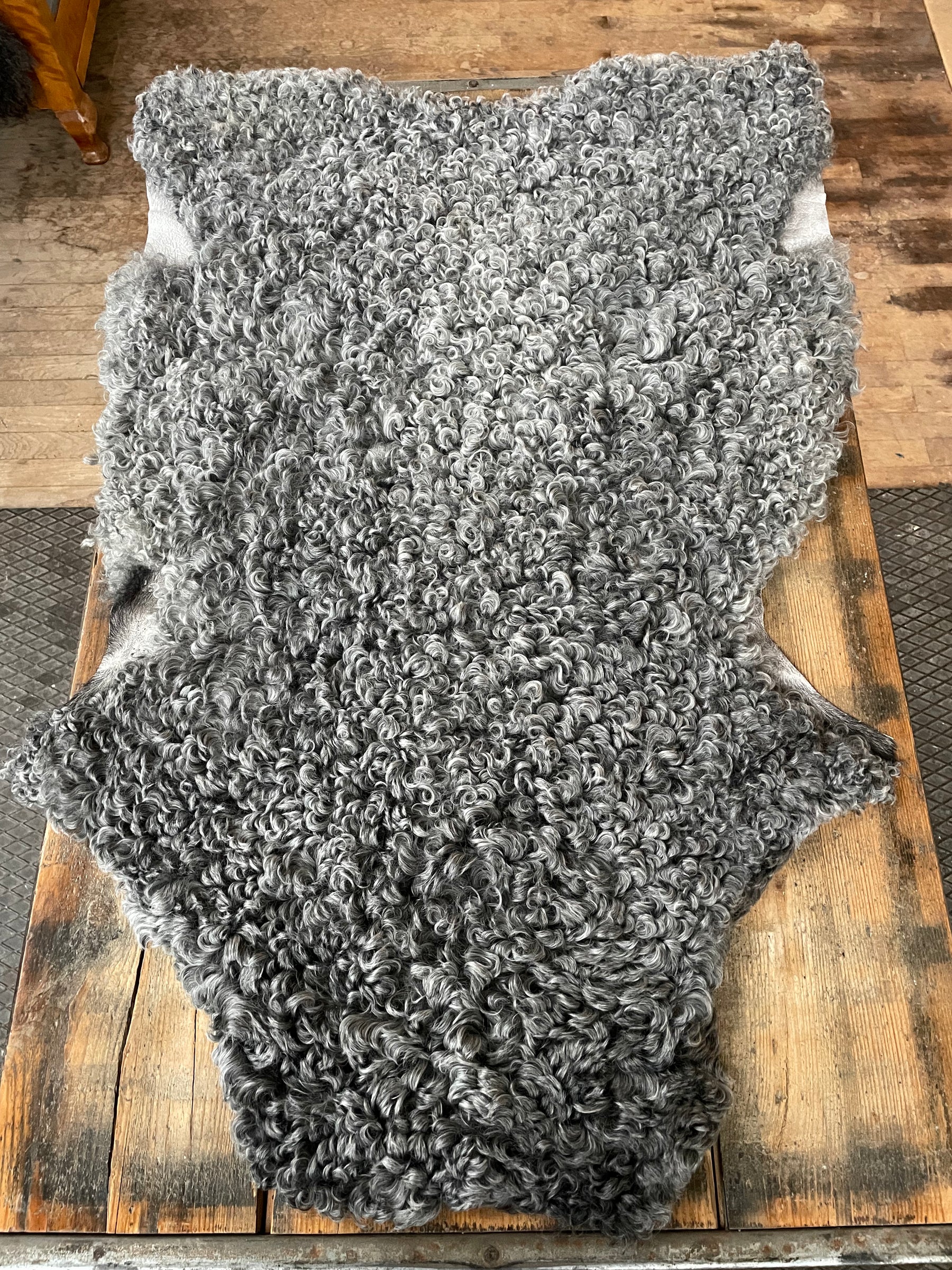 Sheepskin 21- gray
Pickup currently unavailable at Spinneriet Lindome
Spinneriet Lindome
Pickup currently not available
Spinnmästarevägen 2
437 34 Lindome
Sweden
+46708728585
A beautiful gray shimmering sheepskin. It is absolutely wonderful with its silky curls that sparkle. This is top quality leather that will last for many years. 
It is skin from Gotland sheep from Krav-certified Sätersborg:

Measure: 
Size: 102x70cm
Care advice:
-Air and shake the skins
- Rinse off minor stains by hand
- Machine wash on wool program 30 degrees or hand wash
- Use wool shampoo with PH 3.5-5.5
- Preferably dried lying on a rack. Stretch and process the hide in the meantime.
- The leather side can trap sanding dust dry. If you put the leather on the sofa, it can be good to initially put a fabric in between, for example, a linen towel or sheet fabric.